View featured homes
Coastwood Homes Ltd is a 15 time award winning Lockwood Contractor of the Year
With guidance from our team of dedicated staff, we build stunning beach front and waterways homes, through to farm workers cottages and everything in between for our clients.
Having a combined total of over 94 years experience with the Lockwood product and building homes, no matter where your site is, or what you would like in your new Lockwood home, chances are we have designed or built something similar before.
We have built on remote islands and thrive on challenging sites.  Our reputation for meeting and exceeding client expectations while we deliver quality Lockwood homes on time and on budget is borne testament through our client feedback surveys, these are consistently rated excellent.
Please call in and view our show home village and meet our friendly team in Kopu, Thames. We look forward to working with you throughout the design process to the completion of your home – ready for you to move in and enjoy.
Scroll down for more info on our featured client homes and our show homes links.
Meet the team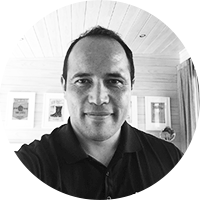 Israel Rangitaawa - Director & Architectural Designer
Israel has been involved with the Lockwood product since 1998. In 2007 he made the move to Coastwood Homes. A competent regulated and Licenced Architectural Designer, Israel is committed to design excellence and the delivery of first class solutions which combine innovation, imagination and best practice.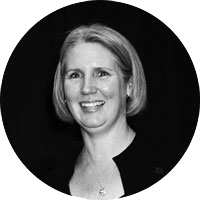 Katie McDonald - General Manager
Katie joined the Coastwood Homes team in 2001, working on the costings.  This background has helped Katie to have a well rounded knowledge which is a great help when working through new home options. From the first meeting to the last, Katie will professionally manage your new home build to the highest standards. Katie has won several Client Service Excellence awards for extraordinary care and attention to detail, after feedback derived from client surveys.
Testimonials
"The formidable duo of Katie and Israel have been simply outstanding from start to finish. Coupled with exemplary planning and organisational skills, their combined talents and strengths of creativity, lateral thinking, adaptability, professionalism and an abundance of energy – have made the entire building process an absolute joy for us"
– Mullan Family, Dec 2019
"Coastwood Homes were fantastic to deal with. Ours was probably not the most straight forward of homes but nothing was ever a problem – communication was top notch & we ended up with a home better than we could have imagined. We recommend Lockwood Homes & Coastwood Homes to anyone wanting to build. We'd do it all again in a heartbeat"
Vaughan & Joanne Crang – December 2017
"We are delighted with our new Lockwood bach. It has met all our expectations and has been admired by family, friends and neighbours. A great outcome."
– Tairua, January 2020
"The Lockwood Team, A very big thank you to you all. We are very happy with our completed building. Also thank you for the beautiful flowers, wine, photos etc. I would especially like to say a big thank you to you Katie for being so helpful in making the decisions so easy for me. You are a GREAT TEAM. I would recommend you all to anyone. I know as a family we will get a lot of pleasure for many years out of your new building. Thank you again and all the best to you all."
– Peg Purdie
Dear Mr La Grouw, We would like to express our sincere thanks for the lovely gift of two luxury Dressing gowns that you sent us on the completion of the re-siting of our new Lockwood Show Home previously sited at Kopu, Thames. They were (and are) the icing on the cake following on from our home purchase. We also owe our thanks to Coastwood Homes who are a very professional, friendly and helpful team (but especially Katie McDonald) who bent over backwards to meet our requests and delivered the house in the agreed time to Matarangi on the Coromandel. We love our new holiday home and the process was made incredibly smooth and easy (at least for us) by the great team at Coastwood Homes, Thames."
– Chris and Brian Duffy
Related Articles