Celebrating our Lockwood Award Winners
Congratulations to all our Lockwood Contractors and staff that have received awards during our annual conference which was held on the 23rd of August.
The Contractor of the Year is John Hodges, of John Hodges Construction Ltd who looks after the Rotorua and Eastern Bays territory.  John has had a tremendous year and looks set to continue with some fabulous design and build contracts, as well as commercial work lined up for next year.  He is a long serving member of the Lockwood network, with over 30 years service to Lockwood Group and the greater network and is a respected member of the community. We are immensely pleased that John brought home the gold for Rotorua, the historic heart of Lockwood.  Well done John, Carina and the John Hodges Construction team members for your hard work and dedication.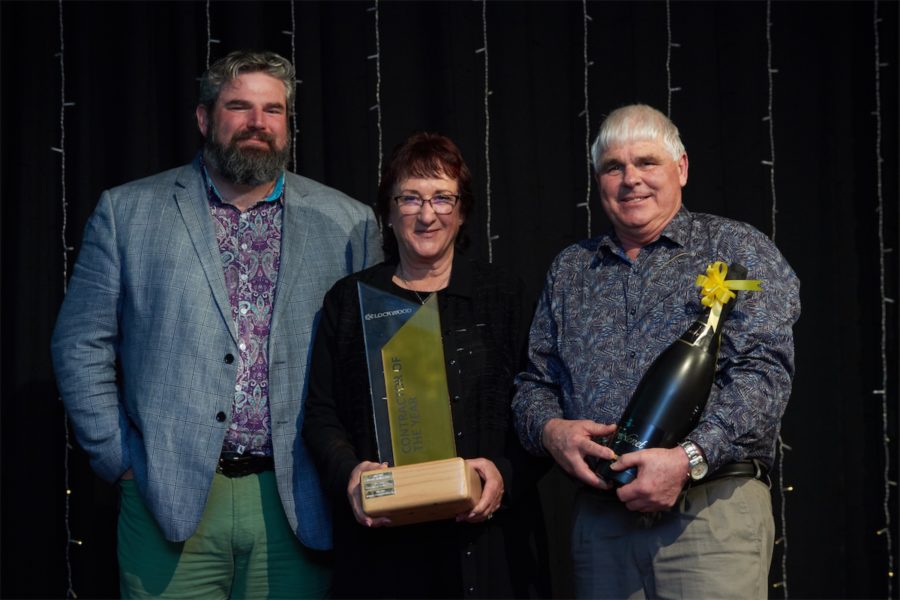 Seen above L-R – Lockwood Group Managing Director Andrew La Grouw, Carina Hodges, John Hodges
The other big winner on the night:
Coastwood Homes 2018 Ltd – Coromandel Pensinsula taking home 4 awards
Best Lockwood site, Sales Performance, Customer Relationship Excellence and Lockwood House of the Year 2019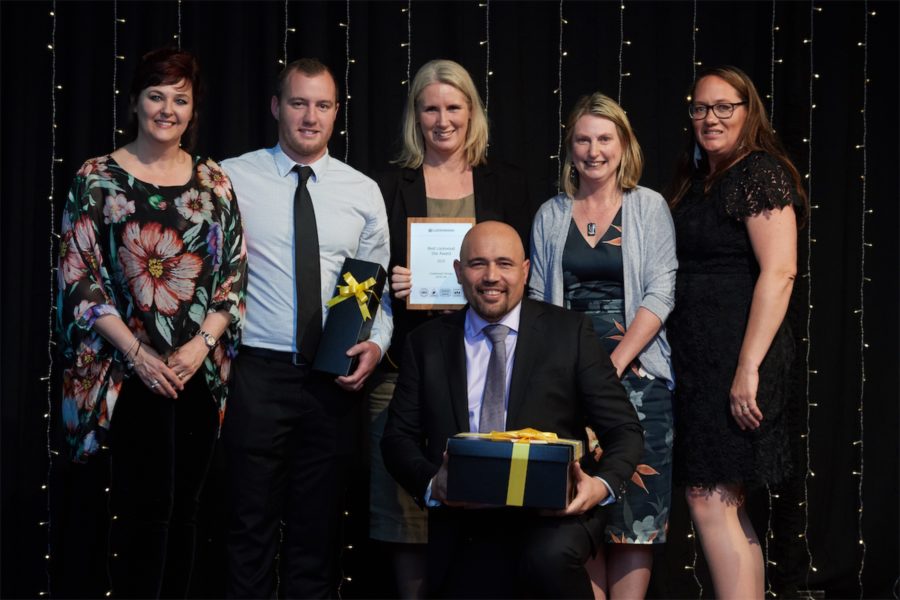 Seen above on left – Victoria Jessop, Lockwood National Marketing Manager; Coastwood Homes 2018 Ltd team from L , Jamie Quirk – Contracts Manager; Katie McDonald General Manager; Megan Russek – Projects Support Co-ordinator; Jodie Rangitaawa – HR Manager; Israel Rangitaawa – Director