View featured homes
Architectural Design and Build Specialists in Queenstown, Wanaka, Cromwell – bringing Property Dreams to Life
Our Lockwood design studio team promote informed design decisions and want to ensure that your vision is realised with the best outcomes for your home and site requirements, without compromise on design aesthetics, spatial functionality or construction quality.
Talk to us about building with a respected and proven high performance home for your site today.
Meet the team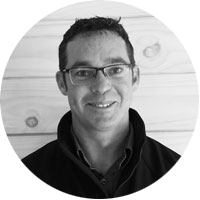 Chris Fraser - Managing Director
Chris is the managing director of Lockwood Homes - Queenstown Lakes and founder of Lightning Construction. Chris has a diverse background throughout the construction industry and is hands on in managing both businesses. He is still eager to get on the end of a hammer or to operate our heavy plant. When not in either office or on site, Chris will be competing in Motorsport or on the water fishing for his family's dinner.
Kevin Stevenson - Quotations and Design Manager
Kevin has been with Lightning Construction for 7 years and is a key member of staff. Kevin's background is in Architectural and Interior design and offers a wealth of knowledge to the design process of your new Lockwood home. When Kevin is not crunching numbers or sketching home ideas on the back of envelopes he will be enjoying time with his family and sharing in their interests.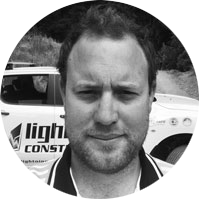 Cameron Alderton - Contracts Manager, Central Otago
Cameron is a qualified and licenced builder along with a degree and background in Forestry Engineering. Cameron lives in Cromwell and manages the day to day delivery of your new Lockwood Home. Cameron is a keen outdoors man with varied interests from Jetboating to tramping and is often seen enjoying swinging a racket at the tennis court.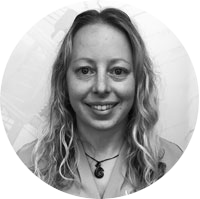 Ursula Bell-Baxter - Project Manager
Ursula is based in our Christchurch office but spent her youth in Central Otago where her family still resides. Ursula has a background in Surveying and quality and project management in the Middle East, before joining Lightning in a construction management role. Ursula travels regularly to our Cromwell office to manage our projects in the central lakes districts. Ursula is a keen cycler, skier and adventures into the great outdoors with her Husband and dog (Laika)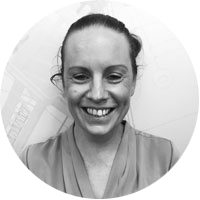 Rebekah Tindall - Office and Accounts Manager
Rebekah has been the heart of Lightning Construction for 6 years. From her competent financial management through to ensuring the office runs like a tight ship her bubbly personality shines through. Rebekah enjoys her time with her young family and is addicted to online shopping.