Congratulations Lockwood Award Winners
Congratulations to our 2023 Contractors of the Year – Tuohy Homes! Brent, Jeanette and the Tuohy homes team have had an excellent year. They have completed some stunning client builds and have also opened their beautifully appointed Karehana show home. They run a seamless operation, offering clients an exceptional experience from the design phase with in-house Architectural designer Ross Kerry, all the way through to the completion of the home.
See Tuohy Homes' featured builds here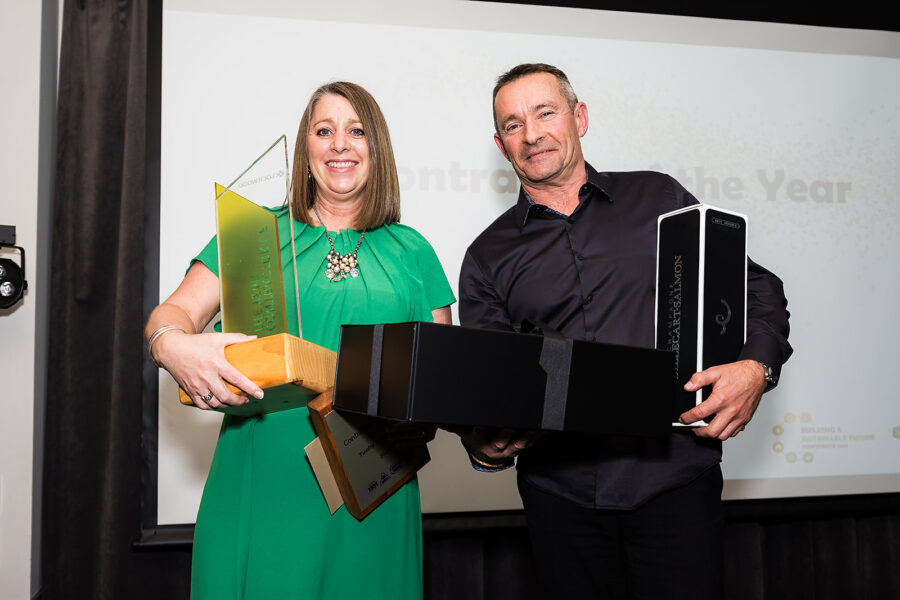 Show home Award
Coastwood Homes received the Show Home Award for their newly opened Tainui Show Home and Kopu site. This award recognises not just home, but the work that goes into having a well-presented office, where visitors get a full Lockwood experience from the moment they step in the door
See the award winning show home here
Customer Service Award
Seaside Homes took out the Customer Relationship Excellence award for going above and beyond for their clients. We have lost count of the many testimonials from clients glowing about their positive experience with Soren and his team – this award is well deserved!
See Seaside Homes featured builds here