View featured homes
Lockwood Tauranga – Seaside Homes Ltd are ready to work with you to bring your new home ideas to life.
Soren Antonsen, a Master Carpenter and his experienced team are proud to have been building stunning Lockwood homes in Tauranga for over 9 years.
Their ability to work with clients through any project type, whether it is a bespoke architectural solution or a simple concept design, offering professional guidance and project management advice is evidenced by their testimonials of happy clients.  These have been earned through 8 years of senior project management expertise with Lockwood Homes, and earlier on residential and large commercial projects here and abroad.
They pride themselves on excellent customer service, removing any stress by managing your project from start to finish, whether it's a renovation or a completely new Design and Build.
Soren and wife Nikki have recently completed a lovely new show home which sits beautifully in front of their own Lockwood home on their Bell Road site.
Meet the team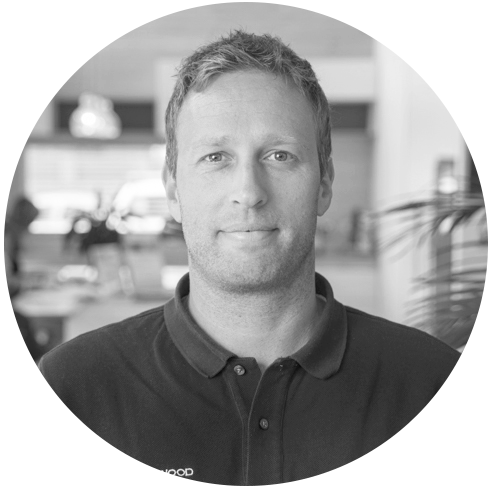 Søren Antonsen - Director
Søren Antonsen, Director and actively involved as Contracts & Project Manager, has been with Lockwood Tauranga, firstly with Oceanside homes for over 6 years before taking on the role of Tauranga contractor under his own company, Seaside Homes. A skilled project manager, Søren has a bachelor degree in construction architecture and is a qualified master carpenter. He has supervised a wide range of commercial and residential projects both here in New Zealand, in Australia and in Europe.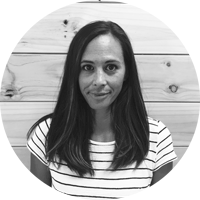 Nikki Antonsen - Office and Sales Manager
Nikki is talented interior designer and a textile designer. She recently used her skills to fit out the interior of the Lockwood Seasider showhome in Palm Beach Boulevard. Nikki has been providing administration support to her husband Søren for ten years while also bringing up their two young children.
Awards and Accreditations

GOLD AWARD - Bay of Plenty/Central Plateau - Carters New Home $1-$1.5 Million Category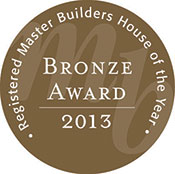 CATEGORY AWARD - NULOOK New Homes $600,000 - $1 million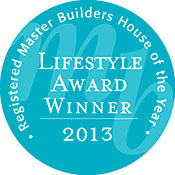 LIFESTYLE AWARD - Gerrand Flooring Interior Style and Design Award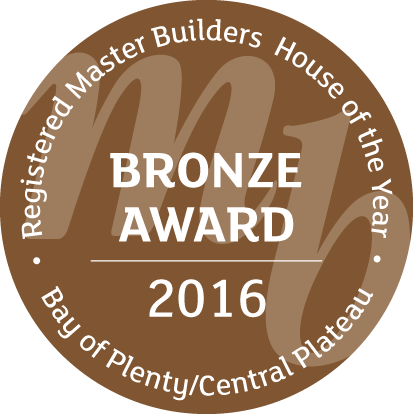 BRONZE AWARD - Bay of Plenty/Central Plateau For Osborne Client Home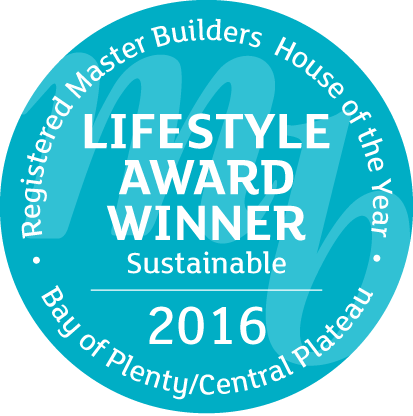 EXCELLENCE IN SUSTAINABLE BUILDING AWARD -Bay of Plenty/Central Plateau For Osborne Client Home
Testimonials
We are now living in a fantastic home, thanks to Soren and his team. Soren is very personable and easy to deal with.  He made himself accessible throughout the build process, responding quickly to any concerns that arose during the project and got any issues sorted in a timely manner. He has a really good working relationship with the various Trades and Sub Contractors who worked on the house. His crew, who actually built the house, were very professional, laughed a lot and were happy even in the winter rain. Soren's work? – the end result speaks for itself.
 – Neal Niederer 2021
We would highly recommend Seaside Homes and Lockwood. Soren is such a nice guy to deal with, as are all his team of experienced builders. They think on the job and were able to make suggestions as to how we could improve on the job ie: window heights for maximum views, they custom-made awesome bunkbeds for us which is an awesome feature in our house and we love we are so happy with our new home and awesome sea views captured.
Thank you
– Steve & Jo, May 2021
We would like to take the opportunity to thank you and your Lockwood team for working with us to deliver a fantastic home.
Soren is a great project manager and kept us informed all the way through the build. He had some great ideas and for any issues that came up, got everyone together to discuss options and come up with a solution.
We found all of the contractors did a great job, particularly John and Rick who we got to know quite well! Please pass on our thanks to everyone.
Also, please pass on our thanks to Lockwood Rotorua, particularly Dave for his time, and resolution of our sliding door frame depth issue for the blinds. The outcome was excellent.
This is the third time over the years we have tackled a Lockwood build: from an Initial kitset home, to an extensive renovation, and now a new design and build home.
We would highly recommend Lockwood as the way to go!
– Brian and Laurelle Breen
"We wanted the strength, beauty and integrity that the Lockwood system offered but with a combination of materials internally to compliment the Lockwood walls. We approached the Lockwood franchisee in Tauranga with a plan in mind but soon found that a section to suit was not going to be found in the area we wanted to live in. During January our homes componentry was processed in Lockwood's Rotorua processing facility and during this time we spent a few hours one day at the factory actually seeing our componentry being made and came away really appreciating the quality, insulative value and all the experience that goes into the Lockwood product.
Once the construction phase began our experience with Soren Antonsen, Lockwood Tauranga Contracts Manager, was a great one. Soren is a great listener with a wonderful way to convey and communicate the many phases of the construction and maintained a very tight timeline through to completion.
We had many extra's and these were all handled with ease, Robert and his team of skilled Lockwood builders were excellent and their high degree of finishing is evident where ever you look in our new home. One of the many advantages of dealing with Lockwood Tauranga was their excellent team of sub trades Electrical, Plumbing, Gas Fitting, Fireplace Installers and Kitchen Manufacturer who all made a great contribution to our wonderful home.
We moved in on June 17th and our grateful thanks go to all that made our journey so enjoyable. Thank you all for our wonderful home and your part and contribution to it's construction."
– Brian & Mary Parkinson
"Along with the fantastic service we received from the Lockwood Tauranga team, they delivered a home of excellent quality and we are very satisfied with the value we received. Overall, we are very happy with our new Lockwood home!"
– Mennie & Bill Scapens
"If like me, you are an absentee owner who requires a trustworthy builder you can rely on, Lockwood Tauranga offer a seamless, efficient, stress free service. Highly recommended!"
– Derek Brickell
Related Articles