View featured homes
Tuohy Homes Ltd is a family-owned and operated company which was established back in 1970. Lockwood Wellington has had decades of commitment to the planning and building of hundreds of new Lockwood homes throughout the Wellington region. It is the longest serving contractor in the Lockwood network of builders and has won numerous awards and accolades. Tuohy Homes entered and WON the Trade Services Award Consecutively in 2012, 2013 & 2014 in the Porirua Business Excellence Awards.
In 2017, Tuohy Homes Ltd was inducted into the Wellington Business Hall of Fame which recognises and celebrates those enduring businesses that have made significant contributions to the economic and social fabric of the region.
Since the retirement of founder Phil Tuohy, Brent Tuohy has carried the company forward with the same passion and dedication toward the Lockwood brand as his father. With 30 years of experience, knowledge and dedication to the industry and Lockwood brand, Brent continues to grow a successful business.
The company philosophy has always been that customer care is first and foremost. Tuohy Homes guarantees to provide the very best quality constructed Lockwood home, built on time and most importantly, on budget. Based in Plimmerton in the Porirua region, our house builders cover all areas of Wellington, Hutt Valley, Porirua, Kapiti-Coast and the Horowhenua Districts
Standing apart from other home building companies
So what differentiates us from other house building companies? In short, quality and choice. We know how important your new home or holiday property is to you and how big of an investment it is for you and your family. Using our years of experience and expertise, we offer customised home solutions that will meet your unique requirements. Tailored to you, whether you would like a small cottage or light commercial space, many elements of our floor plans can be changed to suit you and can be adapted in the future as your needs change.
For those looking for a trusted and cost-effective solution, we also provide trussed roof and plasterboard ceiling options. No matter which type of home you select, new design and build or concept plan ready for customisation, you will receive a property that offers inspired design carried out to the highest building standards. We'll create your dream home while keeping the environment in mind and provide exceptional peace of mind with our proven earthquake-resistant building solution.
See why we are a trusted builder in Wellington and give us a call today on 04 233 8018.
Meet the team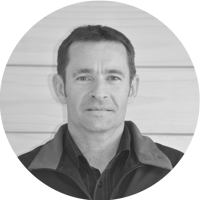 Brent Tuohy - Company Director
Brent started out as a carpentry apprentice with Tuohy Homes in 1984. He continued building many homes for the company before progressing to Project Management, Co-Director working alongside his father Phil Tuohy, to his current position as the owner and sole Director of the company. Brent has a vast knowledge of the industry and has a very good grasp on how to protect your investment, ensuring your home is constructed to the very highest standard and budget expectations. He works very closely with our clients bringing their dream home to life.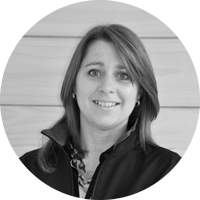 Jeanette Tuohy - Sales and Client Support
Jeanette is the friendly face that greets you at the front door. She assists clients with their enquiries as well as providing on-going support during the build process. Jeanette is a kitchen and bathroom designer and works closely with clients to offer guidance on best layouts and materials. She also specialises in interiors and finishes for their stunning Lockwood homes.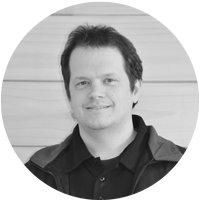 Ross Kerry - Licensed Architectural Draughtsman
Ross has been with Tuohy Homes since 2000. Ross works very closely with clients during the design process, encompassing their needs, desires and requirements with the practical aspects of consent and compliance issues.  He had designed numerous award winning homes that make the best of their sites. His knowledge of the building code and local authority bylaws is extensive and he is highly regarded by both clients and industry professionals.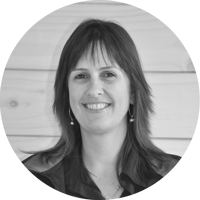 Anna Thomas - Accounts
Anna has been employed by Tuohy Homes since 2005, she is responsible for the day-to-day accounts and administration. Anna provides a competent and approachable service to all our clients and contractors.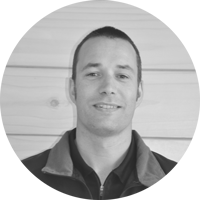 Nick Attree - Project Manager
Nick joined Tuohy Homes in 1999 as a carpentry apprentice, continued on within the company to become one of our highly skilled builders. He then extended his knowledge and skills to fulfill the role as Project Manager. Nick's organises the day-to-day operations of our projects and is in regular communication with our clients. His experience speaks for itself and he ensures a quality, smooth and timely build process. He is highly regarded by all our clients.
Awards and Accreditations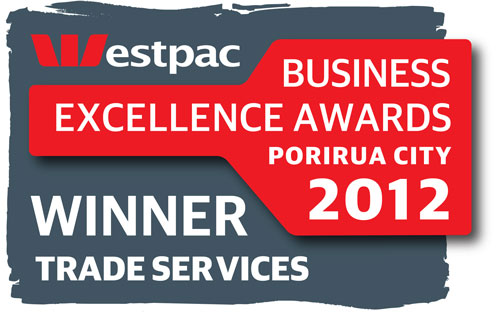 Westpac Business Excellence Award winners, Trade Services 2012
Westpac Business Excellence Award winners, Trades/Construction 2013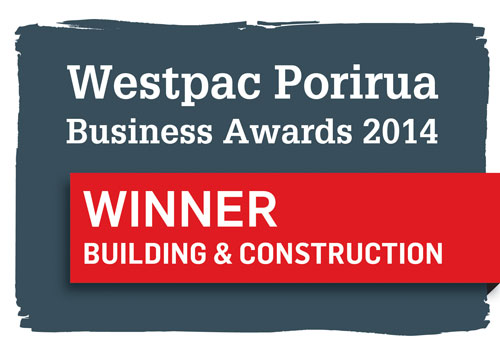 Westpac Business Excellence Award winners, Building and Construction 2014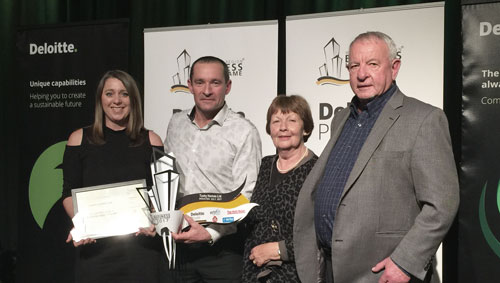 Induction into the Wellington Business Hall of Fame July 2017 after 47 years in business in the Wellington Region. Pictured here, Jeanette and Brent Tuohy with Brent's mother Leigh and father Phil, who originally founded Tuohy Homes in 1970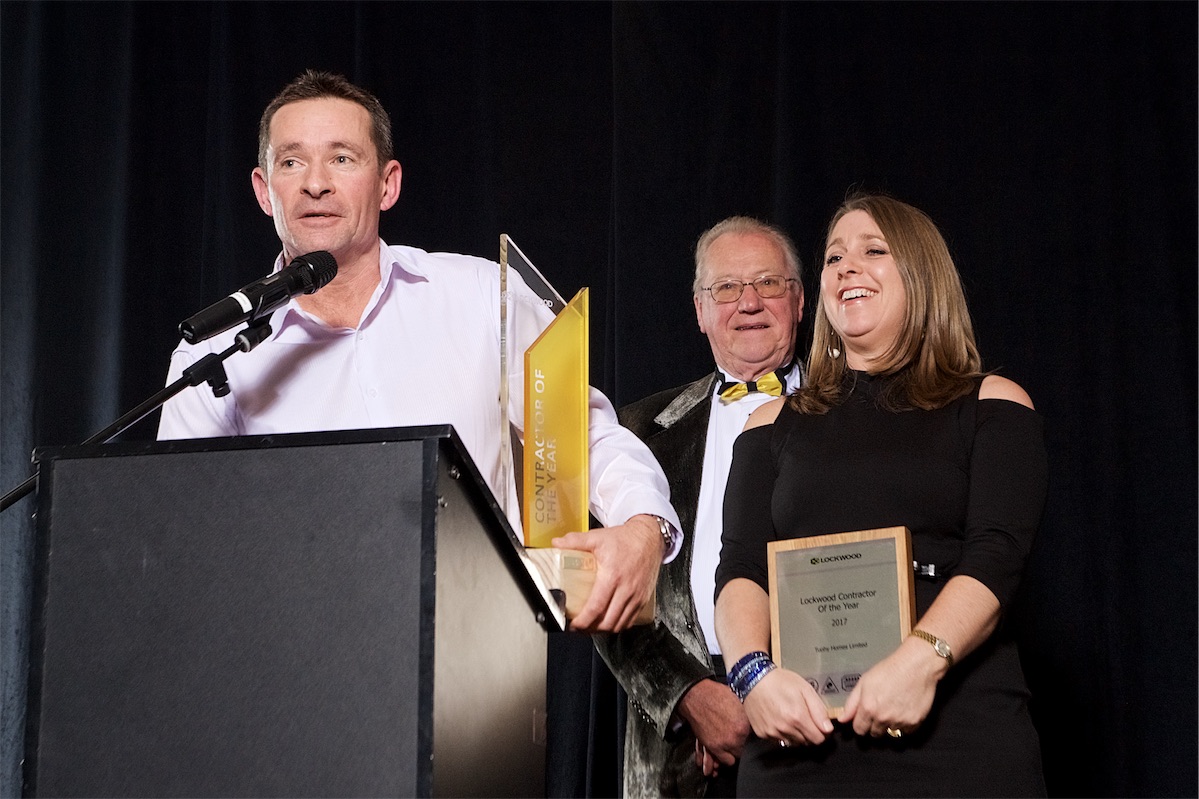 Lockwood Contractor of the Year Winners 2017
Testimonials
Just wanted to say many thanks to the whole Tuohy team for the professionalism and focus on us as client through the whole process. All the way through the challenging RMA, the design, the detailed work on layout and fittings. And of course dealing with COVID in the middle of the build. The house is just what we wanted and is great to live in. It's a real testament to the quality of Lockwood but also your team and your contractors.  – Stephen and Fiona, 2020
We have had dealings with Lockwood – Tuohy Homes since 2003 when they built our health clinic. Our experience was very pleasant and they took the stress out of the whole process, including the work the sub-contractors carried out. The management and staff were professional in their dealings with us. They were extremely helpful, co-operative, reliable and work was completed on schedule. We are thrilled with our building. Because of our positive experience and the respect we have for their work, we have engaged them to develop our plans and build our new centre in Cannons Creek. I have no hesitation in recommending them for any building projects they undertake. – Charlene Williams, Manager, Ora Toa health Unit
Just a short note from Pat and myself to say thank you very much to you and all your staff for providing this wonderful home we enjoy today. For us to be able to get this designed home was a dream of ours and T.H.L. Has helped it all come true. All your staff, and sub-contractors were great, always helpful, obliging and willing at all times to provide advice. Andrew, Mike and Taa were excellent, as was Hugh, Chris and Co, the painters, plasterer, and the drainlayer, and overseeing it all in a marvelous manner we had the redoubtable Alex. We are also very appreciative of the generosity we experienced from you and the Company on some parts of the project. We can only say that whenever we are asked, Tuohy Homes Ltd. will be given the best ever recommendation from Pat and myself. – Pat & Peter Campbell
Brent & Jeanette, We'd like to thank you and the team for helping us to build our dream bach. With Lockwood providing the design / specification service it made the whole process much easier. With it we saved so much on an architect, money we now spend on a quality place we call home. It has been a pleasure to work with Ross in that regard. He's knows the Lockwood product and the software end to end which makes him efficient and a valuable contributor to the end result. He has been patient enough to work through the iterations and assertive enough with valuable input. The end result is a true gem we can both be proud of.Nick and his team worked steadily and quickly on realising the drawings. It has surprised us to see how fast construction went and we have appreciated your flexibility when we requested these last minute changes to make it an even better place.In all the process has been a very positive experience, a reflection on Tuohy Homes' management, staff, contractors and company ethos. We have appreciated your honest and open approach. Good, clear, and speedy communication. All of you have been very accessible and helpful.The home has a fabulous feel to it. It is a pleasure to travel up to from Wellington when the weekend comes around. We've had nothing but good feedback from our visitors.For those considering using Tuohy Homes we would say: "you're in good hands".Thanks again to the whole team.Yours Sincerely,– Theo van Schoonhoven & Anja Geelen

"We are sitting in our new Lockwood home designed and built by 'Tuohy Homes'.  Warm, snug, quiet, restful, minimal maintenance and with the knowledge that the house we occupy is resistant to earthquakes.  What more could we want.  Well, just one more thing – build the house within the budgeted figure which is exactly what happened!
We provided the initial plan draft, which together with Tuohy Homes expert design team was then perfected, with a wonderful build experience to achieve our dream home.
Living in the adjacent property gave us the opportunity to view every stage of its construction.  We had already landscaped a large part of the section and had established trees and shrubs so it was important that the site clearance was carried out with care.  We could not have asked for better service and the work done also made our future landscaping easier.  Watching the 60 odd piles being driven and seeing the foundations laid made us realise just how secure the house was going to be and with a finish on the concrete floor we could dance on!
The house components arrived and after a day of thoroughly checking the components the builders started construction and within a few days our new home took shape.  It was fascinating to watch how each piece locked tightly into place illustrating again how strong the house was going to be!  Construction was also very accurate and fast!
Team work is obviously an entrenched feature of a Tuohy Lockwood construction with the plumber first on the scene before the foundations were poured so that all the pipe work was in exactly the right service areas.  Each tradesman arrived at the time he was required to ensure progress was not disrupted.  It was so very rewarding to see it come together with such precision and we appreciated the various skills of all those involved.
For us, the essence of the Lockwood is its warmth, not just the ambience of the timber finish but the result of good design and insulation all of which has led to minimal artificial heating.  And sitting here, we can enjoy mentally creating characters and creatures out of the knots in the wood!
Thank you sincerely Tuohy Homes for our wonderful low-maintenance Lockwood home."  – Len and Pam Tong