View homes built by this contractor
The trusted providers of beautiful homes throughout the Waikato region
If you're looking to build in the Waikato or King Country Region, you'll be in safe hands with the team from Excelsior Residential, headed by experienced builder and project manager, Peter Brooky.
Peter started his building career over 37 years ago, enjoying the physical, challenging, and creative outdoor work. He has years of experience working as a Lockwood builder in the Waikato region, under two previous Lockwood Contractors and then as an independent project manager. Peter continued as Lockwood project manager for 16 years with part of this time spent in the Export division, selling, exporting and managing Lockwood builds in Tahiti and New Caledonia. In 2005 Peter formed his own company, Excelsior Residential and now has a skilled team who will be dedicated to building your new home.
The team at Excelsior Residential place high importance in having excellent relationships with the best sub-contractors, suppliers, and professional associates, all with a great attitude towards the end result. There is also a strong focus on developing ways to build without having a negative impact on our environment. David Brooky, Peter's son, has completed volunteer work in Guatemala, building a school from recycled materials. "This changed my perception of what we consider to be 'waste' on a building site." As a building company, they are passionate about reducing their impact on the planet and to tread more lightly on the land.
Peter's years of project management and experience working on a range of different types of construction was invaluable in creating the systems and processes which he has in place to ensure your project is started on time, completed on time and built to a high standard.
Peter says "It's important to us that we develop trusting and lasting relationships with our valued clients. We work together with our clients to shape and deliver homes to an impeccably high standard. After all, when our happy and satisfied clients refer us to their friends and family, it's a win all round!"
With years of experience in building and with Lockwood homes, you can be 100% confident that Peter and his team at Excelsior has the knowledge, ability and skills to deliver the perfect job, every time.
Meet the team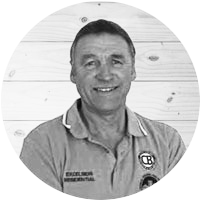 Peter Brooky - Director
Peter is a Certified builder and an LBP. "Working on a range of construction brings with it a range of skill sets that have developed me into a well-rounded tradesman. My years of project management have proved invaluable to me now running my own company. I realise the importance of communication to ensure the building process is a smooth and enjoyable experience"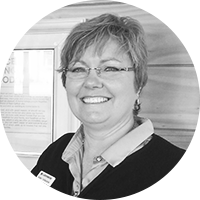 Susan Vuilleumier - Sales Executive
Susan has years of experience working with Lockwood clients to realise their dream homes. Utilising her creative and practical skills, Susan takes clients though the sales and design process to ensure a seamless experience from beginning to end.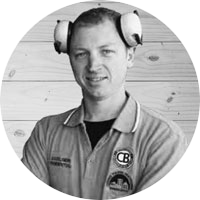 David Brooky - Building Supervisor
David is a Certified builder and an LBP completing his apprenticeship in 2010 working with his father. "As a builder I enjoy working on a wide range of projects. I especially enjoy building challenging, unique plans that require thinking and problem solving. I love being inspired by new ideas from plans to the finishing details
Testimonials
Ken & Faye Bax – July 2018:
Very happy with Peter Brooky, good to work with & great communications.
Ben & Baukje Lenting – December 2017:
"Thank you once again for all you excellent work and for your first class communication during the building period. It was much appreciated.
Your work ethic is admirable and your good mood contagious in the positive sense. In short, we loved having you around to work on our Lockwood + renovation challenge."