With over 30 years building solid Lockwood homes in the Central Plateau region, award-winning builder Peter Richards has a vast amount of building knowledge and an unrivalled passion for building quality homes.
Born and bred in the region, he has been involved in many different building projects, from large commercial buildings on ski fields to farm buildings and new homes, as well as renovations and additions.
Being a stickler for detail, Peter has built a team of very experienced local subcontractors, who deliver the highest standard of work. They are also renowned for going that extra mile, as Peter has developed a strong culture within his business of customer service.
Providing peace of mind is paramount for Peter and he ensures that all clients are kept up to date on the progress of their build. He sends weekly photo updates to clients who can't visit their new home, so they can still feel a part of the process and provides regular updates.
Scroll down for links to featured homes built by Peter and his team and his show home in Taupo
Meet the team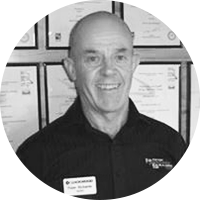 Peter Richards - Project Manager
Peter is a true local of the Taupo region, growing up in the area. He  has over 30 years experience building with Lockwood both on residential and commercial projects. Peter has an unrivalled passion for building quality homes and a strong commitment to quality customer service.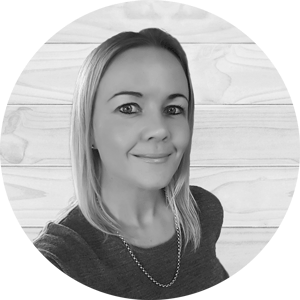 Karen de Roo - Project Manager
Karen has been working alongside Peter Richards for over 15 years and is your first point of contact when you're looking to build. She has worked in sales and as well as project management, ensuring clients have one administration point of contact from beginning to end, and always enjoys helping clients through their builds.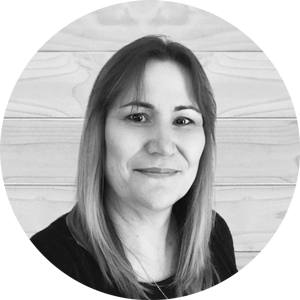 Angela Barclay - Administration Manager
Angela has been the Administration Manager for the past 13 years and has a true passion for Lockwood. Her husband is a Lockwood Builder so she has a great all-round knowledge of the product and the building process.
Testimonials
Garry & Sue Smith – February 2017:
"Peter Richards is an excellent person to work with. He has our trust and confidence to deliver a product that meets our requirements. We are delighted with our new home"
Jenny McDonald – December 2015:
"The reason for building with Lockwood again was not only my love of the product but the expectation the builder Peter Richards being of high calibre – I was not disappointed"
Graeme and Sharryn 2014
Right from the design stage, commencement of the build, and final completion we both found your staff and you a pleasure to deal with. Nothing was ever a problem. The attention to detail, communication, and finishing you provided are second to none. It was reassuring to get a new home completed by someone who is honest, friendly and reliable.
Brent and Margaret 2013
We were so impressed with your continous contact with us, keeping us fully informed on progress, your valued advise, ideas, and understanding of our requirements and intentions, which gave us total confidence we would achieve our goals. We can honestly say your commitment to us personally and your integrity was first class… We enjoyed your personal interaction and suggestions with us and the way you totally put us at ease throughout the process of planning and building… It's not just a house you built for us but a wonderful home – Brent and Margaret,
Henry and Fiona 2012
Dear Peter,
Having now spent our first summer in our new home in Kinloch we could not be happier. We wanted to take this opportunity to say thank you for making the experience of building a successful and pleasant one. The dedication and focus of your team was particularly impressive and was responsible for the smoothness and timeliness with which the work progressed. Your ideas were very helpful to us when we needed to make any decisions and your workmanship was impeccable. You really did "bend over backwards" to please us and we appreciate it. It was terrific doing business with you.