View featured homes
Tim de Roo started as a builders labourer with Lockwood Taupo all the way back in 2001 and soon after that commenced his apprenticeship.
He has spent years building stunning Lockwood Homes all around the Lake Taupo and the Central Plateau area. He has been a qualified builder for 13 years and is focused on working with clients through their initial design stages, right through the construction to final handover, ensuring their homes meet the highest standards.
Karen de Roo, will be working closely with clients throughout the build process, looking after administration and assisting with project management. Karen has been a recipient of the Lockwood Customer Services Excellence award previously, a national award where exemplary client services is recognised within the Lockwood network.
Tim has honed his skills on various building projects working with a number of other building specialists around the territory, providing him a broad range of knowledge and expertise in the building industry as a whole.  He has also completed a number of light commercial builds for Lockwood before taking over the contract for the Taupo region.
Tim and Karen are a husband and wife duo who are passionate Lockwood advocates and would love to discuss your new home project with you.
Contact them or visit their show home here today!
Meet the team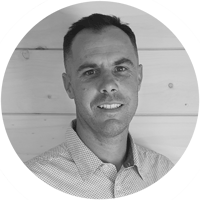 Tim de Roo - Building Specialist, Contracts Manager
With over 18 years of building experience in the Lockwood Building System, in Taupo and the Central Plateau, Tim is a Licensed Building Practitioner who is looking forward to working with you on your new home building project.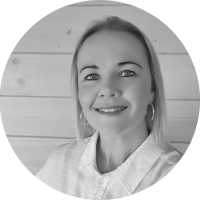 Karen de Roo - Admin and Projects Manager
Karen de Roo, is one half of the dynamic husband and wife duo looking after the Taupo region.  She specialises in project management and administration to ensure clients are always kept up to date with the progress of their new home builds.
Testimonials
We signed our contract with de Roo Construction in February 2020 – just prior to our first big Covid lockdown. Communication and progress on the site was outstanding in spite of a very difficult year. We are delighted with the finished home. This is the fifth house we have built, definitely the best overall building experience we have had – all the way from start to final payment, and the quality of our finished home.
-R & S Douglas 2021
We love the calm peaceful space of our new Lockwood Home built by Tim de Roo of "de Roo Construction". Tim was a pleasure to work with, showing respect and integrity at all times. Both Tim and Karen were clear and concise in their communications with us and had a positive "can do" attitude. We had confidence in de Roo Construction during the building process and would happily recommend them to future clients.
Cliff and Sally Mackay, Acacia Bay, Taupo – Nov 2019
Related Articles