View featured homes
South Auckland Home Builders Who Bring Your Property Dreams to Life
JK Design Limited is a husband and wife company – with over 10 years combined experience in building and design.
Having worked in the construction and design industry for the last 8 years it's Jana's role to work with you at the design and planning stages right through to the completion of building works, which includes consents, engineers and project managing of sub contractors.  With a Bachelor's Degree in Design, Jana has an eye for detail and the skills to deliver an exceptional new home for their clients.  Kieran has been building Lockwood homes for more than 10 years and has worked on numerous projects in and around Auckland.
JK Design pride themselves on their ability to deliver exceptional new homes that meet the specifications of each client and would love to work with you to create your new Lockwood home
Why choose a Lockwood Home over other house building companies?
When searching for home building companies, whether here in Auckland or beyond, you want to choose a team that can offer the experience and services to give you that dream property you are after. Here at Lockwood Auckland South, our mission is to consistently set a benchmark for both design and craftsmanship. With innovative architectural designs and quality workmanship to match, we stand out from the rest, which is testified to by being named a Most Trusted Home Building Brand in the home builders category.
With years of experience building homes, we are a team you can trust to provide a property that will suit your needs, preferences and personality. For more information about our home building solutions contact Jana or Kieran today on 0508 562 596 or Jana on 02108141385.
We'll be happy to discuss our services, conduct a site visit and assist you.
Meet the team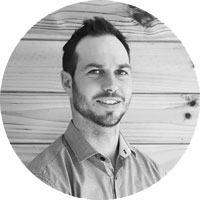 Kieran Tod - Director
Kieran is a Qualified and Licensed Builder and more than 10 years' experience in the building industry including as a Site Forman and Project Manager.  Kieran brings a keen eye for detail and a passion for quality workmanship to every job. His in-depth knowledge in carpentry and construction along with project management experience will mean your build will be completed to the highest standard.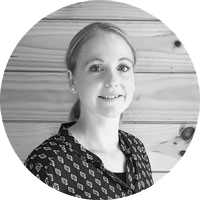 Jana Tod - Designer & Director
With a Bachelor degree in Design, Jana has the skills and knowledge to give you a home that is both beautiful and functional. She looks forward to working with you to fulfil your home building dreams with a professional client services oriented approach.