For those looking for a sea change or a gorgeous place to escape to on the weekend, Whangarei provides a charming Oceanside respite from busy cities and suburbs. As a growing community with a wealth of incredible retail, dining and entertainment opportunities, the team at Lockwood are proud to be the home builders of choice for people looking to develop their dream property in the area.
New homes built with a professional touch
Lockwood Whangarei is run by husband and wife, John and Ilse Schreurs. Over 34 years in business, John and Ilse have enjoyed many new challenges and have wide understanding of what it takes to meet and exceed client expectations. They have completed a number of design and build residential projects and interesting commercial projects, the latest being the Hundertwasser Te Kakano building in Whangarei. (Read more about that project here).
As employers, they believe in harnessing the expertise and individual contributions of their team members to achieve the best results for their many satisfied clients.
John and Ilse have, over the last 12 years, honed their property development skills by purchasing and refurbishing rental homes alongside a number of other commercial properties in the horticultural, retail and dairy arenas. They are well known and respected members in the Whangarei community. Ilse has undertaken much of the administration work in their various business endeavours. Her love of music has seen her involved with Youth Music for 17 years, and playing with the Whangarei District Brass for 5. Ilse is also a qualified Early Childhood Educator and home schooled their 3 children.
John is a board member of the Parua Bay Children's Camp, and the St Andrews Church Council and a past member of Rotary. He was also the past treasurer of the Franklin Fruit Growers Association. They currently live on a 10 hectare lifestyle block on the outskirts of Whangarei City where they run cattle and thoroughly enjoy healthy lifestyle living.
John and Ilse are passionate about helping you realise your dream of owning a warm, peaceful, sustainable home.
Meet the team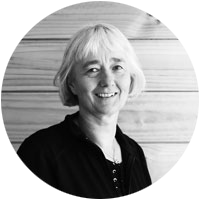 Ilse Schreurs - Director
Ilse has supported John in an administration and accounts role throughout their business ventures including the construction business they have been running for the last 12 years. As well as this, Ilse has homeschooled their children (who now all have university degrees!) and also works part time as an in home Early Childhood contractor to Porse.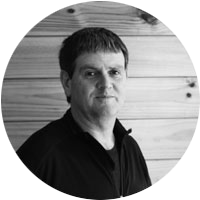 John Schreurs - Director
John is a Licensed Building Practitioner and a Certified Earth Building Practitioner. From 2005 to the present he has completed a number of building projects in the Whangarei area including the Hundertwasser Te Kakano building. "The team value my practical approach and problem solving abilities and my wide experience gained over the years. I appreciate the skills contribution of the other members of the team and use their expertise to complement my own"