Coast to Coast Homes Limited is a Residential Construction Company, focused on delivering high quality Lockwood Homes throughout the Rodney District.
Davrin Collocott has over 25 years of construction related experience, delivering High End Residential, Commercial, Public and Retail buildings.  He has an internationally recognised Quantity Surveying Degree, manages the business and guides the building process, from initial concepts through the consenting process, sub-contractor management to build handover.
Husband and wife team Mandy and Davrin pride themselves on honesty and integrity in all their endeavours delivering quality homes for their clients.
Mandy looks forward to meeting you for the initial discussion around plans and ideas for your building project.
Meet the team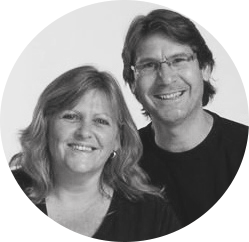 Davrin and Mandy Collocott - Company Directors