The team at Lockwood Hawkes Bay is led by Bill Livingston of Concept Master Builders Ltd. Bill has been the Hawkes Bay Contractor for Lockwood since 1997.
He has worked in various countries and has a vast reservoir of knowledge within the design and build construction industry and is a Licensed Building Practitioner. Bill has had his own businesses for over 30 years and this year Concept Master Builders celebrates its 27th anniversary.
Bill is backed up by a team of long standing staff, ranging from Project Manager, Barry Koenders with 41 years' experience to the Foremen who run the onsite work, whom have worked with Bill for 51 years collectively. He believes in developing young people in the industry with his 23 years' service to apprentices.
He has had a long standing role on the Hawkes Bay Registered Master Builders Association, being a member of the executive committee since 1997 and is a past president.
In 2013 he was made a Life Member for the Hawkes Bay branch. During his time as president he hosted the National Conference and was a key figure in organising carpentry labour on the 7 day/6 houses Child Cancer Charity Build 'Little Elms' complex.
Involvement in sponsoring local sports clubs include Clive Rugby & Sports Club, Clive Tennis Club, Hawkes Bay Rowing, Basketball and Horse Racing Club.
Bill is a keen Rotarian and is a Past President and a supporter of the local Cranford Hospice.
Client satisfaction, enjoying the building experience and long term friendships is what Bill and the Concept Master Builders team is all about.
Meet the team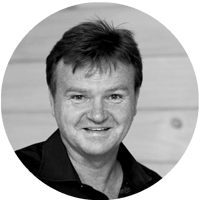 Bill Livingston - Managing Director
Bill is a life member of the Hawke's Bay Registered Master Builders branch and has over 25 years experience building quality homes in the Hawkes Bay region. He joined Lockwood in 1997 and has run this successful franchise for almost 20 years.