The Home and Bach Builders to Trust with Your New Gisborne Property
That gorgeous home you have always dreamed of has never been more attainable than it is with Lockwood. Our team specialises in developing beautiful properties in the relaxing coastal town of Gisborne, located on the East Coast of the North Island. As the perfect place to escape to on the weekends, for retirement or simply as a change of scenery for your everyday life, we can make sure that your bach or home is everything you envisioned.
New homes that meet every standard for quality
Lockwood is committed to listening to the dreams and ideas of our clients and turning them into a reality. We achieve this by ensuring our extensive network of house builders work hand in hand with our head office professionals. This guarantees a superb experience from beginning to end, with exceptional results that you can enjoy for a lifetime.
Speak with our team today
Peter Dawson and his team at Dawson Building Co have over 20 years experience building in the Gisborne region. They have created dozens of beautiful homes, working with clients to build the home of their dreams.
If you're looking for bach builders in Gisborne who you can trust to create the home you have been dreaming of, contact our team today on 0508 562 596.
Meet the team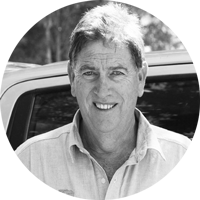 Peter Dawson - Principal
Peter is a true local to Gisborne, being born and bred in the area and running his successful construction business there for 24 years. Peter is a registered Master Builder who prides himself on quality workmanship. He leads a team of 40 staff, who work on all types of buildings from residential to commercial, farm work, insurance repairs and rebuilds.