Lockwood has been exporting pre-manufactured homes and commercial buildings worldwide for over 70 years. The performance of our homes in extreme weather conditions makes them an ideal fit in areas such as the Pacific Rim, regularly hit by cyclones and earthquakes, and the pre-manufactured nature of the components make them perfect for export to remote areas. Each home or commercial building is designed in precise detail and then completely pre-manufactured in our Rotorua factory. The components for the build are carefully packed in containers ready to be dispatched anywhere in the world. On arrival, they can be quickly and easily assembled by local tradespeople with quite basic training, although there is usually an experienced Lockwood builder on hand to provide support and guidance. This ensures every Lockwood home is built to the exacting standards we are known for, anywhere in the World. We specialise not only in private homes but also on commercial buildings such as churches, meeting houses, hospitals, and accommodation, where Lockwood's legendary low lifetime maintenance costs are often a decisive factor.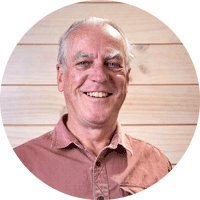 Martin Sharp – Export Sales
Martin has been with Lockwood Group for over 30 years and has enjoyed roles in the IT department as well as marketing, costings and exports.  He currently heads up the costing department and applies his vast Lockwood Building System knowledge to quantity surveying for various projects.  He works with our overseas clients managing the build requirements and export process.  Martin has been involved with light commercial builds and individual client homes and thoroughly enjoys the challenges presented with his varied role.
Prior to working with Lockwood Group, Martin completed his The New Zealand Certificate in Engineering, working in the Civil and Structural engineering fields doing flood protection and roading works in the Bay of Plenty and Waikato.
For enquiries please contact Martin on +64 7 347 7691 or martinsharp@lockwood.co.nz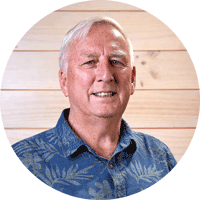 Bryan Riach – Design and Build Consultant, Export Sales
Over a 38 year career with Lockwood, Bryan Riach has spent time as a franchisee on the North Shore of Auckland, before working in Rotorua as a builder with the local Lockwood Contractor.
Bryan went on to work at Lockwood Group headquarters under the international team developing business opportunities across light commercial as well as for individual clients. He has travelled extensively, offering building expertise and specific Lockwood Building System knowledge to clients and contractors, both locally and abroad as our Design and Build consultant.
Bryan is very familiar with the requirements for exporting and building, particularly into the Pacific Rim countries.
Thailand
Reuzit (Thailand) Co. Ltd.
Suvisit Laohapongchana
+66 (0) 2661 5666
Guam
Standstrong Home
Simon Ridley
Ph: + 1 671 653 5036   |    Mob: +1 671 987 9890
300 Chalan Padiron Haya Rte 15 Yigo
Australia
Queensland, New South Wales and Victoria
Graeme Donald
0061 412343837
Central Queensland
Brian Allen
allenbuild@bigpond.com  |  Phone 0061 417779028