Riverview Concept
The four bedroom Riverview packs a whole lot into a 142m² footprint, including generous bedrooms, two bathrooms, scullery and walk-in-wardrobe.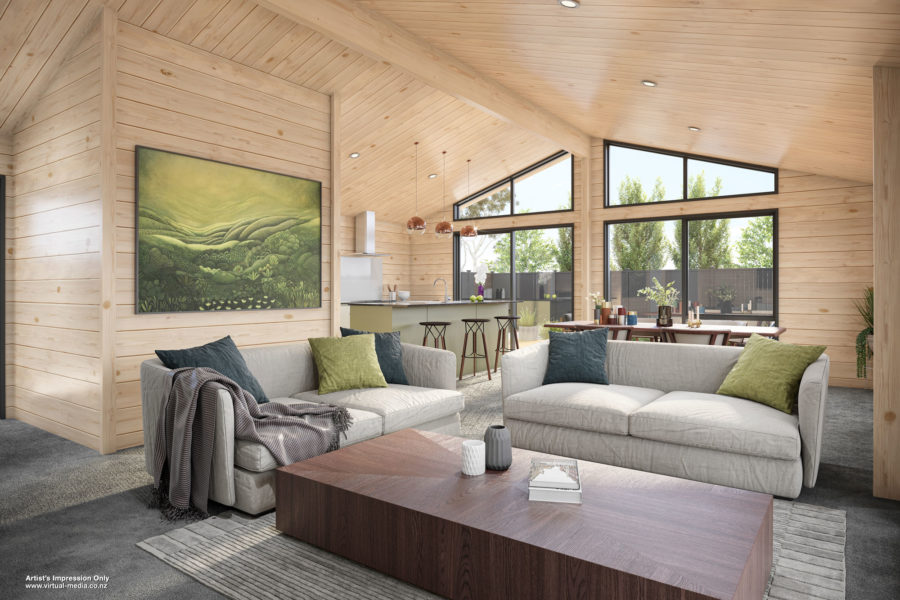 Gable end windows draw your eye up to the raking timber ceilings and offer loads of light into the living and kitchen space. The bedrooms in the Riverview are at one end of the home, separating the living and sleeping areas for ultimate peace and quiet.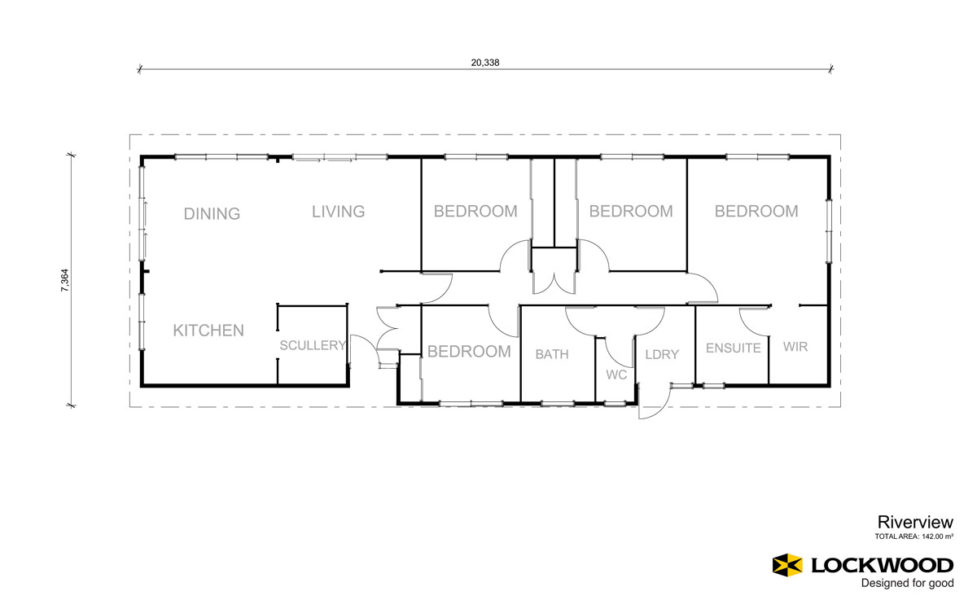 This ideal family home design is fully customisable to suit your site, needs and budget. Your Local Lockwood Contractor can take you through the process to adjust this concept to suit. Contact us to get started today!