Our Top Tips for your Design and Build Journey
Designing and Building a home is a significant decision and may feel like an overwhelming task. It should also be an exciting journey, from finding the right floor plan to choosing the final fit out, each decision you make contributes to the realisation of your dream home.
Getting the floor plan right can dramatically change how you experience your home, and there are essential aspects to consider before embarking on your journey. With years of design and build experience under our belts, we've come up with this guide to help you get started.
Design to suit your site
Your building site is the most essential factor in the design of your home. Access, contours, views, wind and sun all have an influence, and you'll want to use the natural features of your site to their full potential. Before starting work on your perfect floor plan, you should take the time to study the site and get as much information as possible. An excellent place to start is your local council to find out what possibilities and restrictions you have on your site.
Your site may have views you want to make the most of, with windows or sliding doors onto decks. Study the sun's orientation and plan to capture free energy in the winter, avoiding direct sun in summer months. If your site is in a subdivision, think about creating outdoor spaces that are private from the neighbours.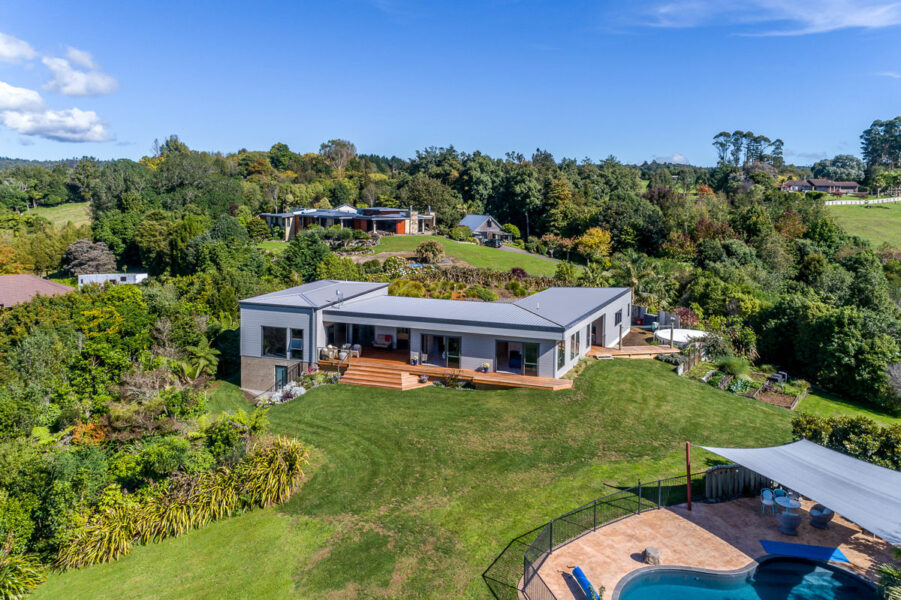 Choose the size of home best suited to your family
Every family is different and choosing a floor plan should start with how a home will fit your lifestyle, now and into the future. Think about your core needs first, such as the number of bedrooms and bathrooms that are required. If you have older children at home, you may consider a second living area or media room. If you enjoy entertaining, you may need a large kitchen or outdoor living space. Is a scullery or a separate laundry room important?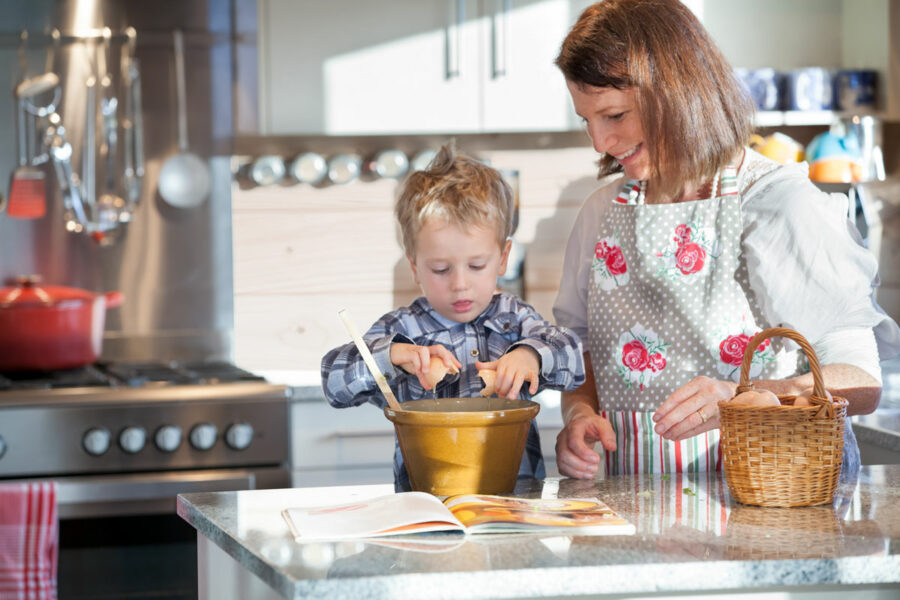 Think about how you will live in your new home
Open plan living is a modern design trend where the kitchen, dining and living spaces are in one large room. Although this can make space feel larger, there is often less privacy in a fully open plan home. More recently, people are considering a semi-open plan layout, where areas of the home are divided by walls with large openings or rooms closed off by barn doors. Think about how your furniture fits into the room, what wall space an open plan layout provides, and your decorating style. Remember, having a sense of flow throughout the home will be necessary, find a mix between large multi-functional rooms and smaller, intimate spaces.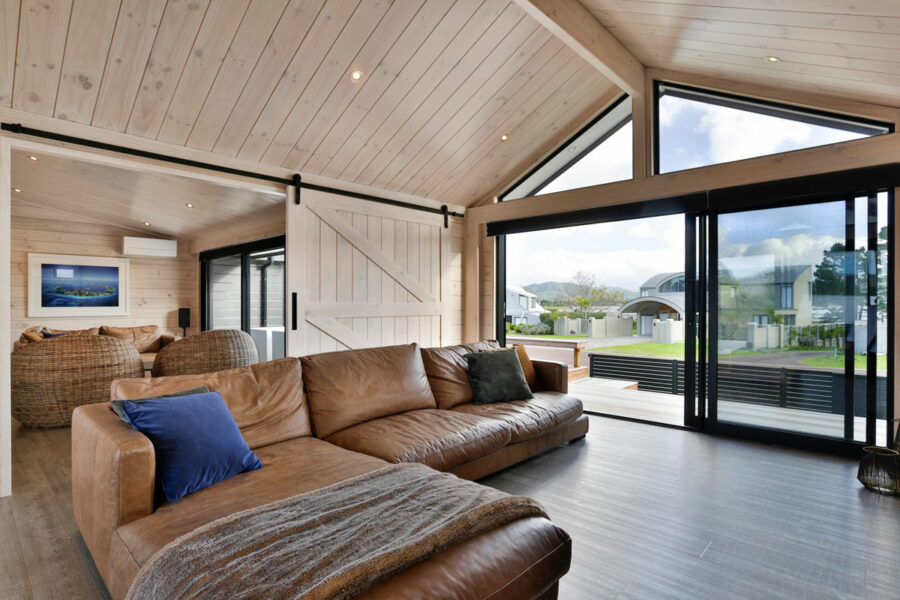 Reflect your style
From external cladding and colours to interior fixtures and finishes, the fit-out of your home is where you can really showcase your style. Start by collecting images and ideas you love from magazines, interiors books, Pinterest, Instagram and catalogues from showrooms and collate these into a scrapbook or moodboard. You should also visit show homes to get real-life inspiration and a feel for how different items work in different spaces. Your budget is important to consider at this stage, as it's easy to get carried away with interior styling. If you have a good idea of the look you want to achive, you can choose to splurge on items that have the most impact, i.e your kitchen, and save in others, such as holding back on designer lighting choices in the study.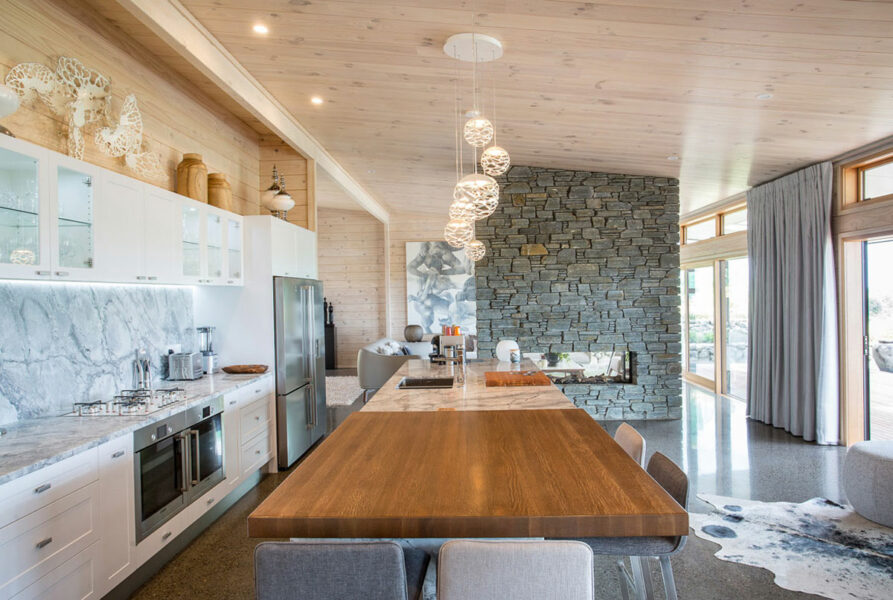 Establishing a Budget
There are many factors that will affect what the build of your home will cost. Often the first question homebuilders ask is "what is the price per square metre", yet the true cost of a home much more complex than this. Your site and ground conditions, shape of the home and its rooflines and your individual fit out will all impact the square metre rate. Your building contract and specification need to be comprehensive and detailed to prevent any misunderstandings and cost blowouts. We also encourage you to make a list of the features that are most important and separate this wishlist into "must have" and "nice to have". This helps to prioritise if you need to scale things back to fit your budget. Our team have the experience to work within your budget and give you a realistic and accurate price for the build of your new home.
When you're ready to start planning and designing your dream Lockwood home, get in touch with one of our experienced team or call into a show home near you.