Light and Shade – How lighting choices can make all the difference in your new home
Lighting can make all the difference in how we experience a space. When it comes to choosing the perfect lighting for your home, it's important to consider both functionality and the overall mood you would like to create.
Lockwood clients Tony and Sue went beyond pure functionality, carefully considering accent lighting in their new home, and the result of their purposeful choices is outstanding. New Zealand made feature pendants through the entry and living area throw dramatic shadows and draw the eye up to the lofty ceilings. The interplay of shadow and light work beautifully on the Lockwood walls and transform the architecture at night. Their home is a testament to what carefully considered lighting can achieve in a space. So how do you get started with planning the lighting in your home?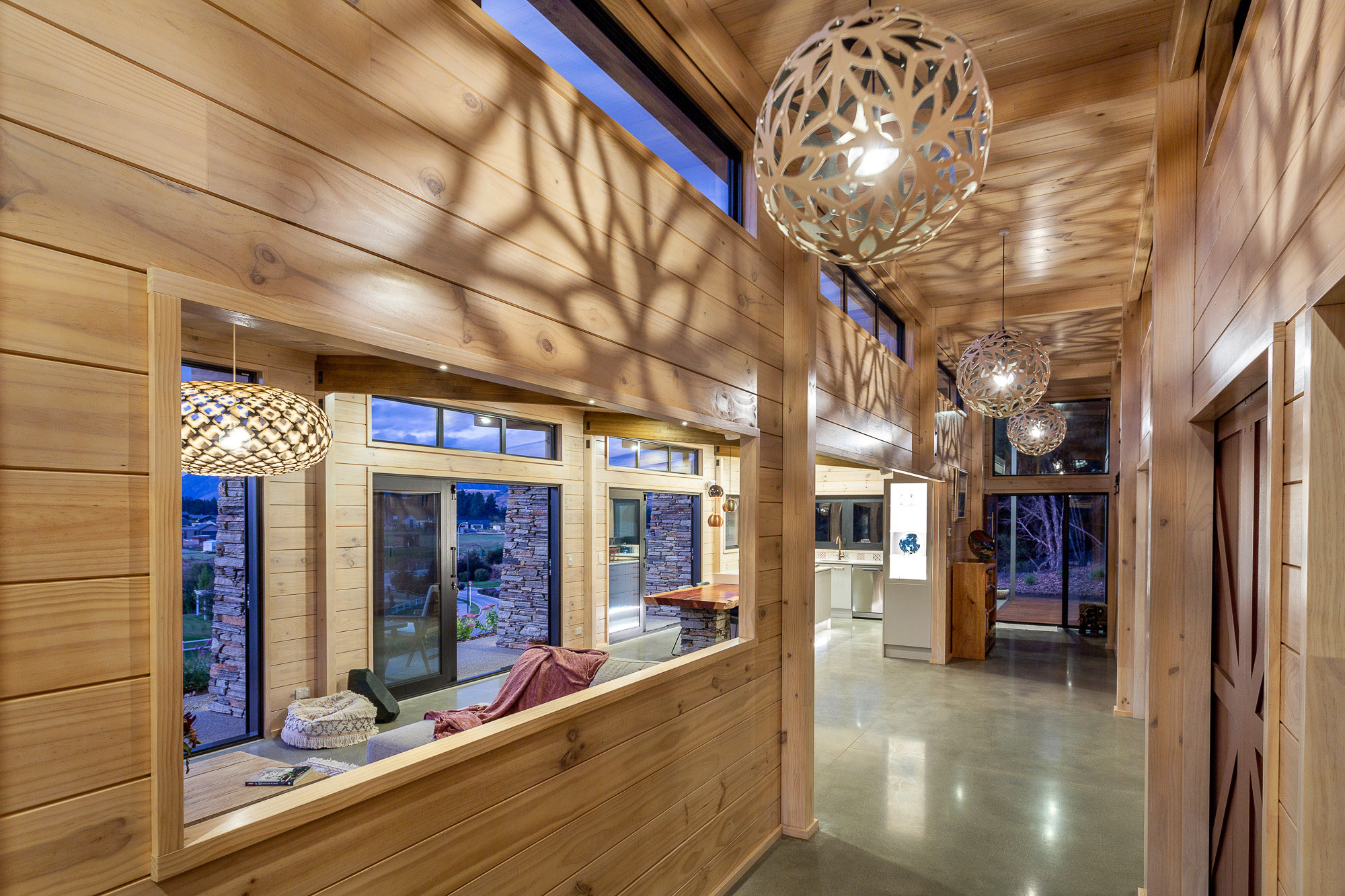 When designing a home, we tend to focus on choosing finishes in the kitchen, the perfect flooring, or bathroom fittings. It's important to consider lighting early in the design stages, to ensure your choices are celebrated, and the spaces are functional.
Think about how you are going to use your home and make sure to include a range of ambient, task and accent lighting to create the atmosphere you desire.
Ambient lighting is the main light in any room and needs to be bright enough for you to use the home safely. It usually comes from track lighting, downlights or wall-mounted fixtures.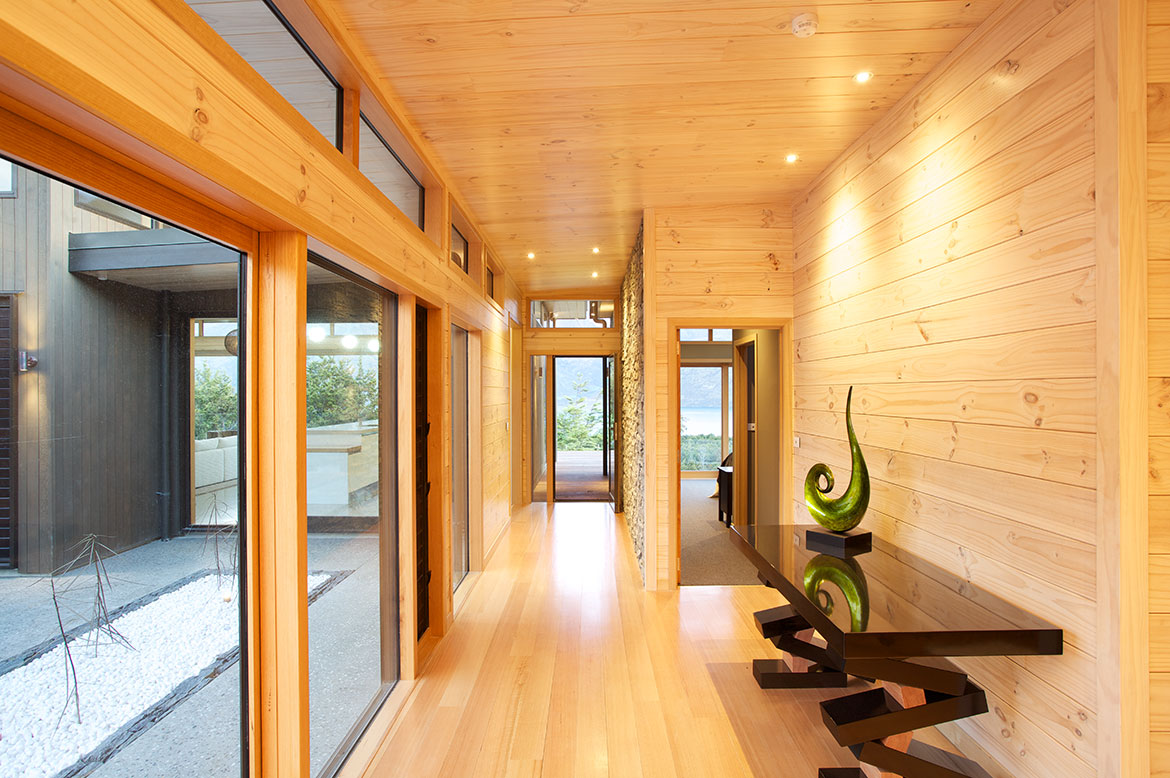 The NZ Building code specifies the amount of ambient light required in a home so it is safe for its occupants to use.
Task lighting is used in areas that need light for specific activities, such as the kitchen or a study nook, and can be anything from a well-placed desk lamp to under cabinet lighting in the kitchen.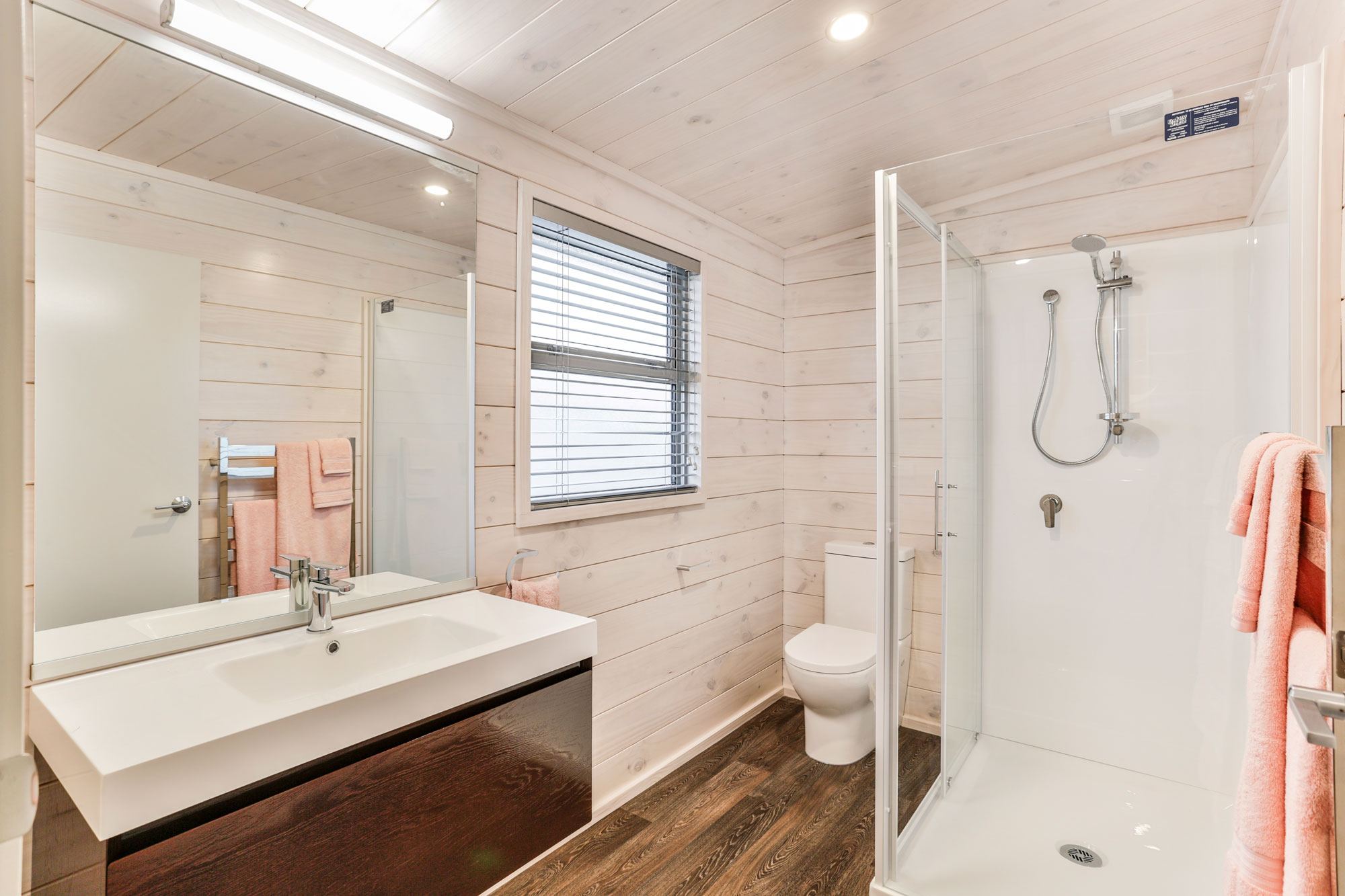 Task lighting is often included above bathroom mirrors. 
Accent lighting is used to highlight areas of interest, illuminate artwork or architectural details, and create a point of interest for the viewer. The main objective is aesthetic, and accent lighting done well adds style and drama to a space, like Tony and Sue managed to achieve in their new Lockwood.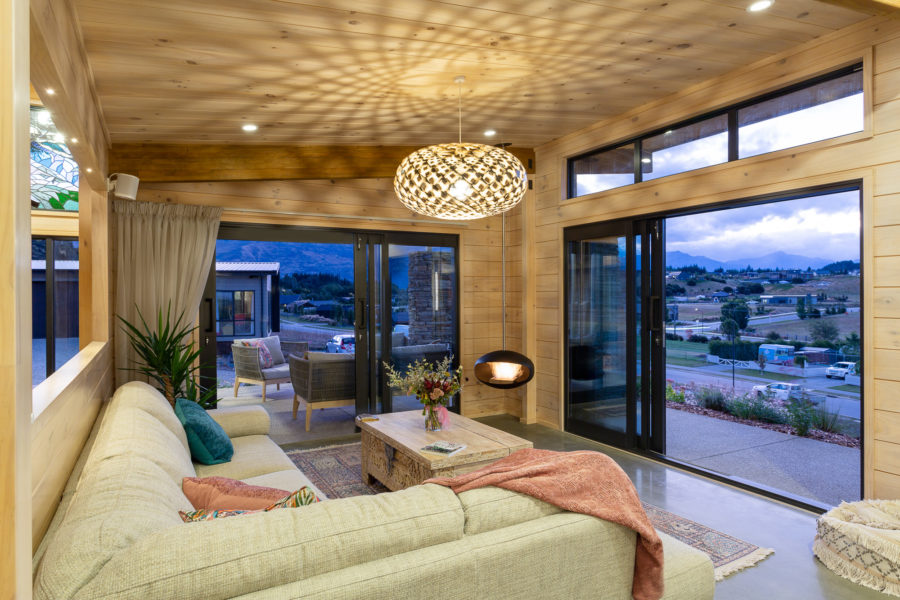 Accent lighting can become a feature, showcasing your unique style
Whether your taste is bold and bright or muted and subtle, choosing the right lighting is an essential step in the design process. The right lighting can make or break a room, and when done well, it can be both functional, stylish and dramatic. With the number of lighting options available, you're sure to find something special to reflect your style.