Great bones and character, 60's Lockwood with a fresh new look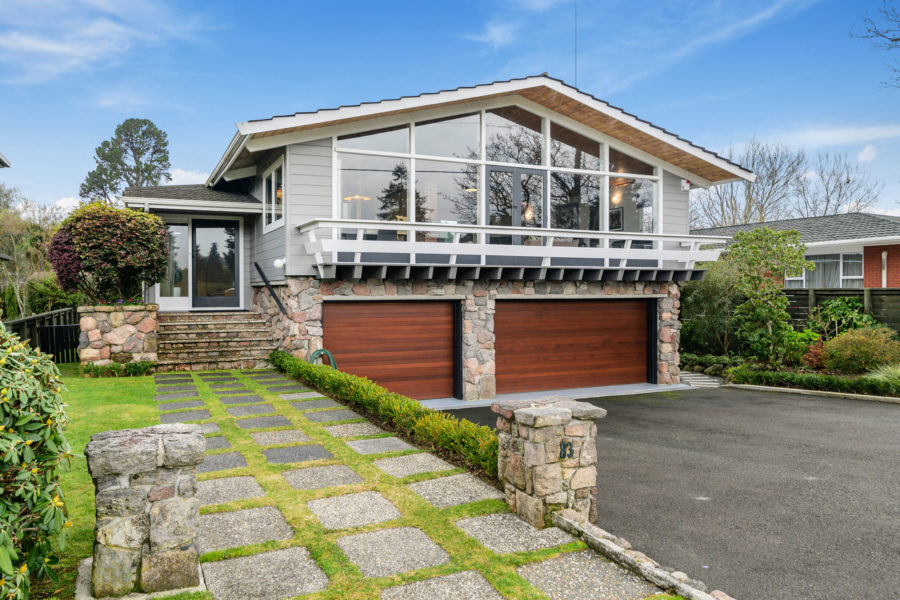 This Lockwood home was built in the 1960's in Rotorua by one of the founding partners of Lockwood, Johannes van Loghem – better known as John. It was their family home for a time and stands as a testament to the leading edge architectural design style which Lockwood would become synonymous with over the next 7 decades.
The home was auctioned a few years back and the successful bidder Laurence Phillips, instantly fell in love with the structural elements and interesting features of this split level beauty which overlooks the golf course in Sophia Street.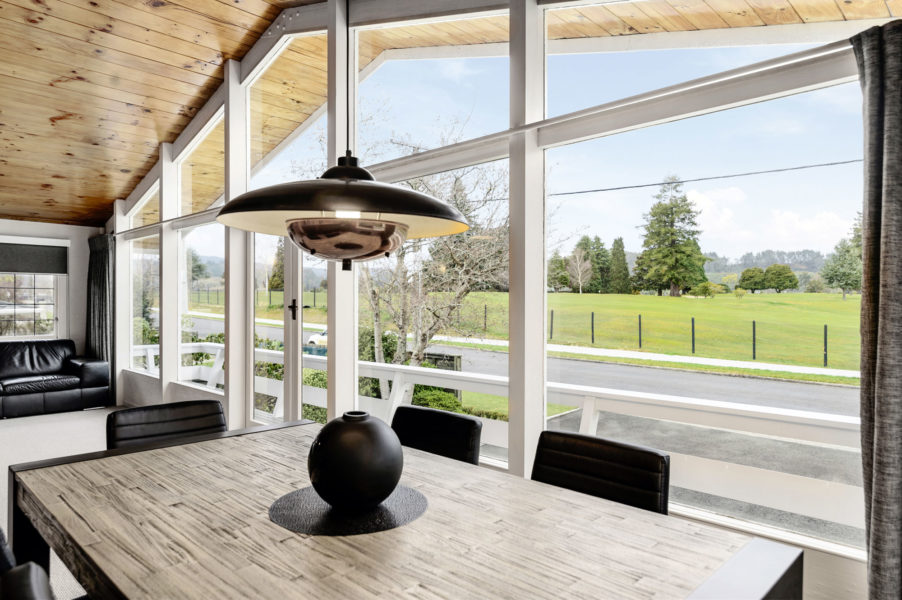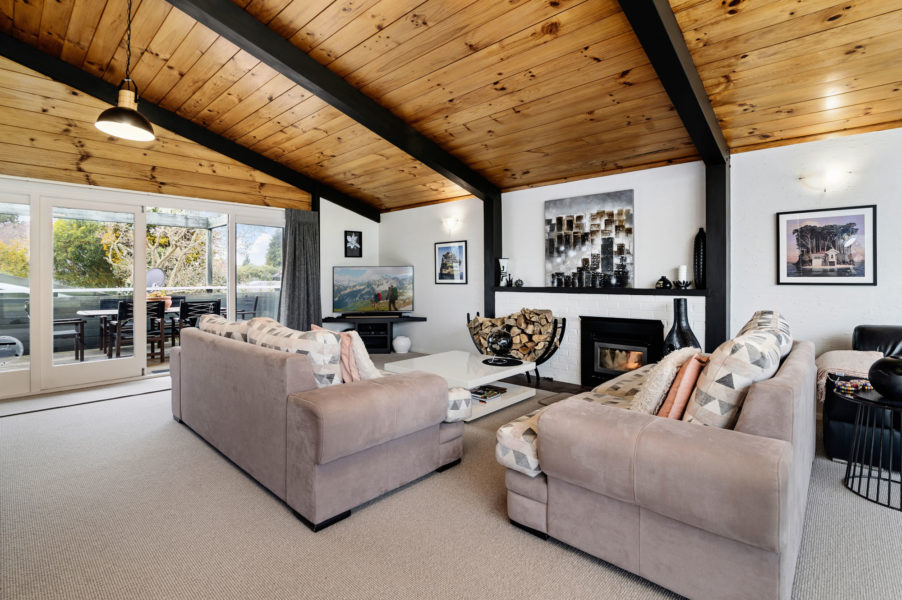 The home has been redecorated and modernised, keeping the character and style but bringing an element of contemporary living to the space. When asked what had made the biggest impact on the interior upgrades, Laurence is quick to say the new floor coverings throughout and painted feature walls to compliment the honey tones of the timber were his biggest successes. The large structural laminated beams painted in a dark contrasting colour steal the show, becoming a focal point in the expansive volumetric space.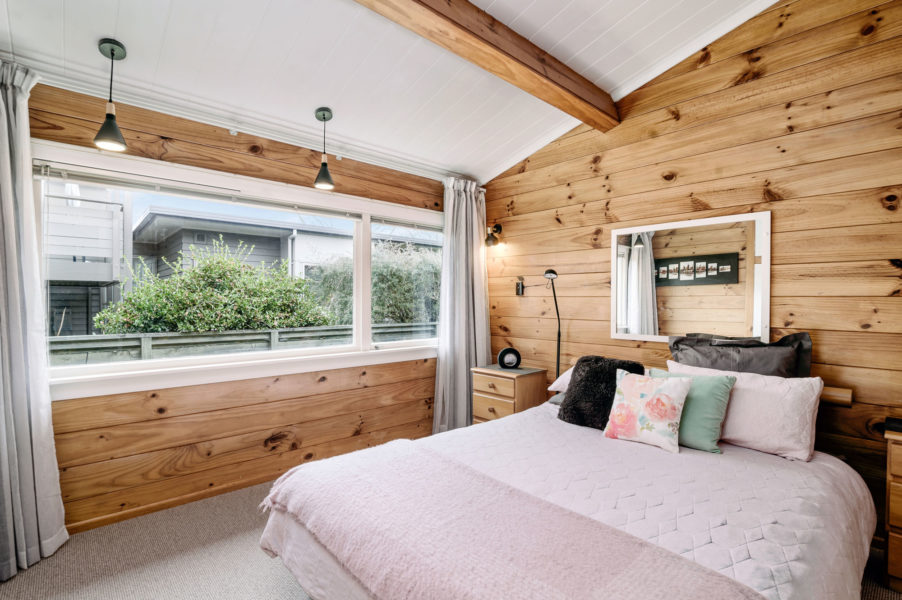 Selective plasterboard and wallpapered feature walls, repainted interior doors, new appliances and light fittings, bathrooms redone and new stone bench tops in the kitchen, as well as new drapes and blinds throughout have delivered a bright and bold new look. All of the sympathetic renovation work has only served to enhance the beauty of the original architecture which has remained untouched.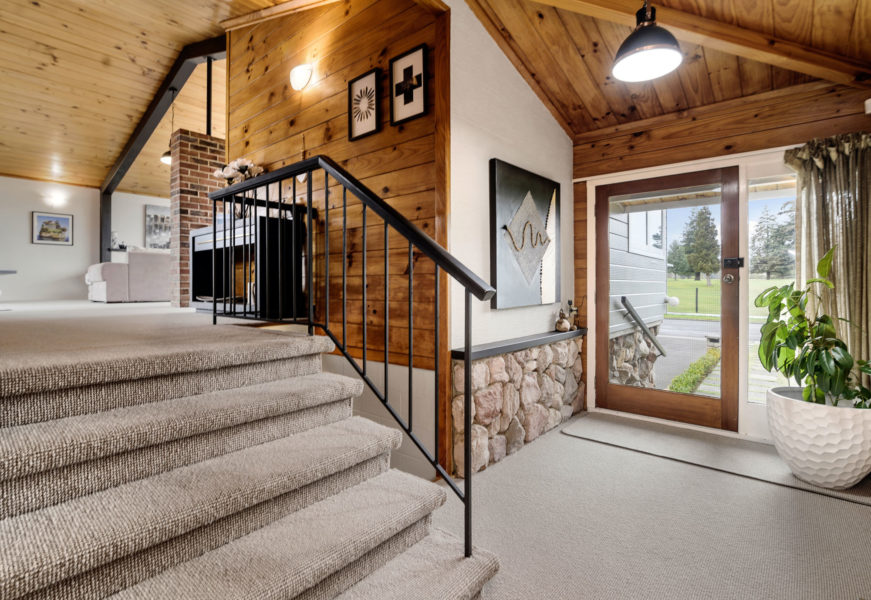 We are sure you will agree that this iconic Lockwood beauty has been lovingly rejuvenated, ready to impress for another 60 years!