Bigger and better for Fieldays 2021
Construction is well underway on the Riverview show home, coming to Fieldays in 2021! The Riverview is the largest show home Lockwood has taken to the annual agricultural event and we're excited for visitors to be able to experience this outstanding family home in June. Currently under construction in our ReadyBuilt yard in Rotorua, the Riverview will have the roof installed before Christmas with fit-out planned for early in the new year.
The four-bedroom Riverview packs a whole lot into a 142m² footprint, including generous bedrooms, two bathrooms, scullery and walk-in-wardrobe.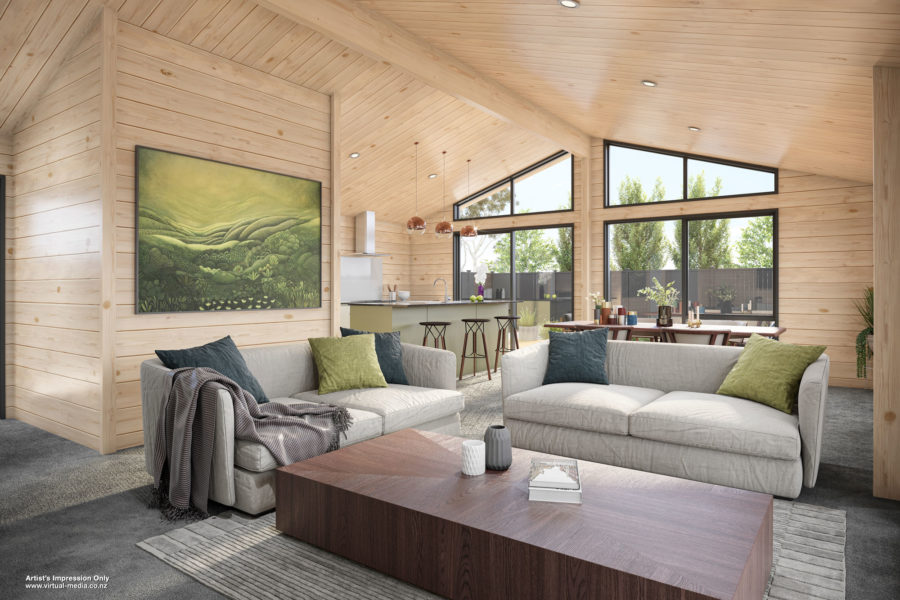 Gable end windows draw your eye up to the raking timber ceilings and offer loads of light into the living and kitchen space. The bedrooms in the Riverview are at one end of the home, separating the living and sleeping areas for ultimate peace and quiet.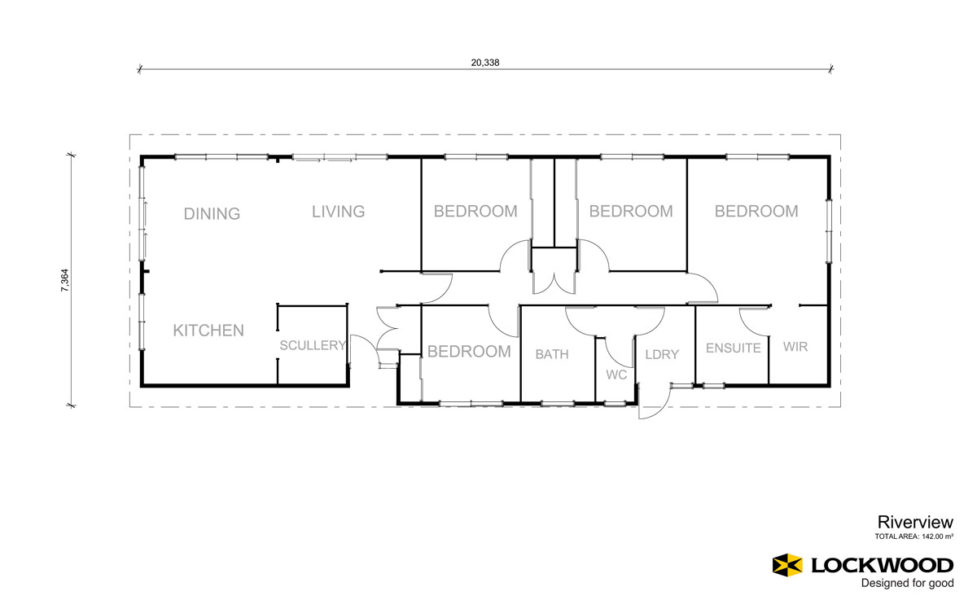 The Riverview is an ideal family home. This plan is also fully customisable, providing an excellent starting point for your own design.
Talk to us about a Riverview for your site today!