An off-grid Lockwood Villa standing proud on its hillside site in Puhoi
Two Kiwi classics meet at an iconic village home in the heart of Puhoi. The design brief to Coast to Coast homes from Derek and Amanda Lees was for a blending of the villa look with all the benefits of the low maintenance and high performance of the Lockwood building system. Water, septic and power needed to be supplied on site with no external connections.  Thirty degree roof pitches in both the house and garages were to incorporated to create generous attic storage space.
At 130m2, this client home boasts high stud ceilings and a front verandah typical of the villa era, 3 bedrooms, 2 bathrooms, a study and a wide entry into the living area.   A full Lockwood garage has also been built on the same site and at 110m2, it is a substantial addition to the home.  It is perfect for any enthusiast to house their collection and a great solution for storing the batteries from the off-grid solar system.
The Lees' site required extensive earthworks to stabilize the hillside platform before house construction could commence, with 4m deep buttress drainage being installed from the top to the bottom of the hill to improve slope stability through groundwater control. Over 1000 m3 of scoria was supplied and 4000 m3 of material carted with a 110 ton mobile crane on site to assist with the movement of building componentry on the steep hillside.
This home is a self-sustaining high performance home, set to make the most of its verdant rural village location.  Despite the significant earthwork challenges, Coast to Coast Homes has happy clients who now own their dream home full of character, blending a well recognised home design from yesteryear with a resilient and iconic building system.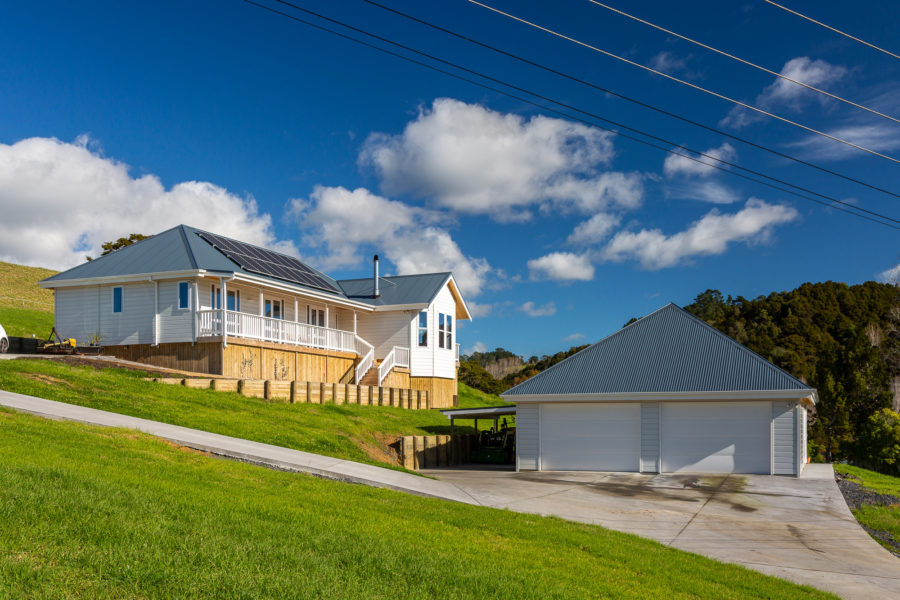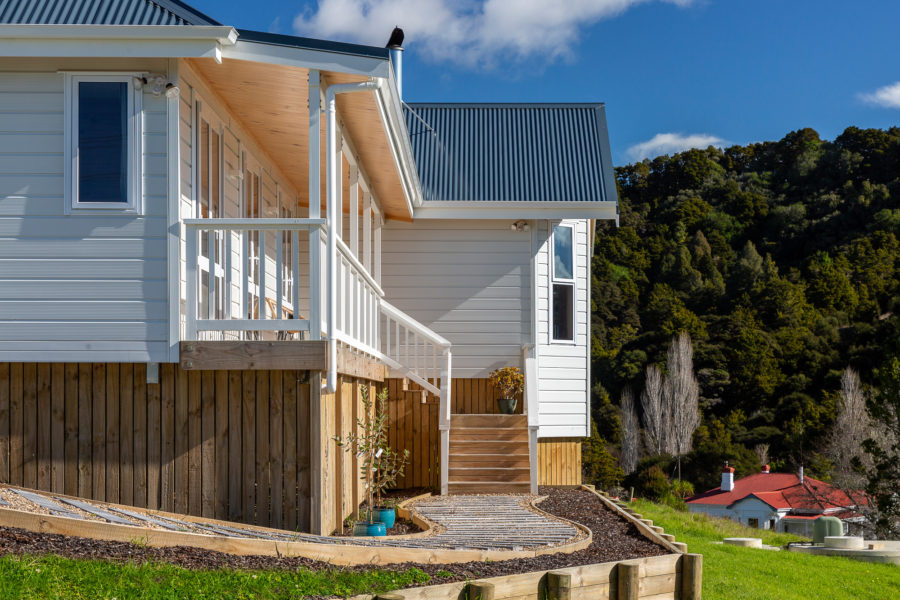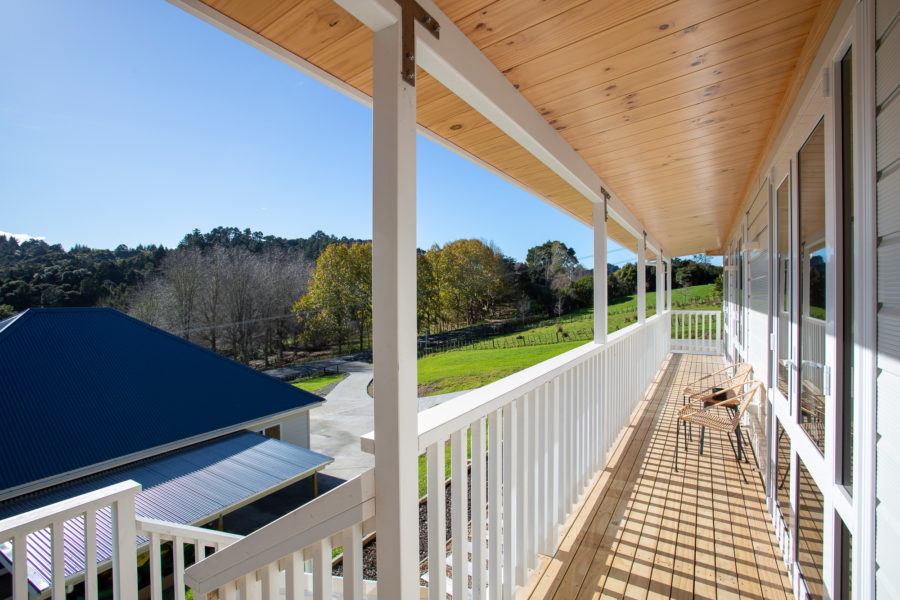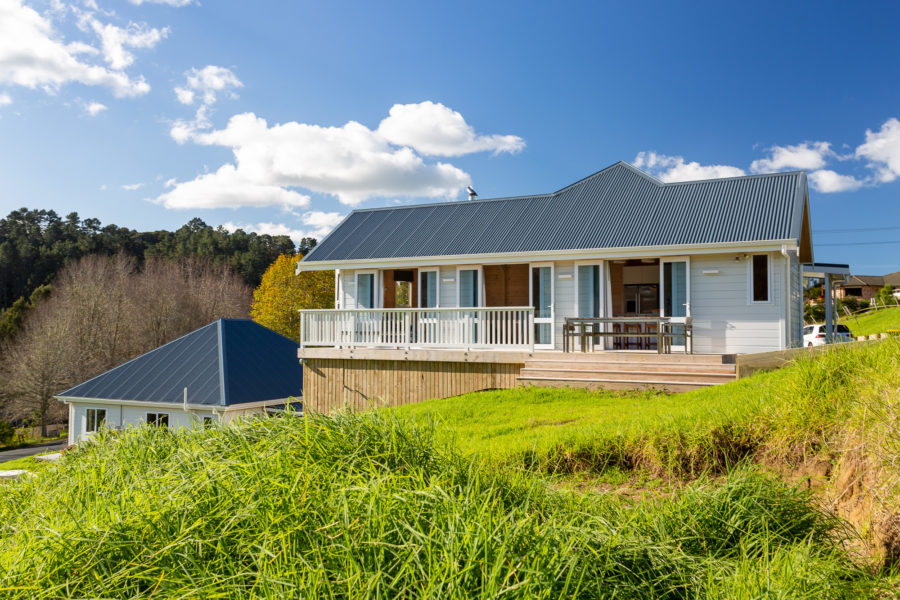 To see more pics of this home visit Coast to Coast Homes and scroll down to "related homes".