8 Top Tips for Holiday Home Design
Holidays are a time for relaxing with friends, letting kids run wild and summer in the sun. Most of us will have fond memories of spending time in a holiday home (maybe even a Lockwood). What should you consider when designing your bach or crib to make the most of your time away?
1. Low maintenance
A holiday home should be just that, somewhere you can relax and unwind. You don't want to have a list of chores to do when you arrive or worry about looking after the property during the year. Lockwood's durable, low maintenance aluminium cladding is perfect in this situation. It looks great for years without the need to repaint.

Millennium Silver aluminium cladding on this holiday home in Snells Beach is a modern and practical choice.  
With a Lockwood holiday home, you won't have to worry about updating the interior either. The timeless timber finish of the Lockwood building system fits beautifully into any environment.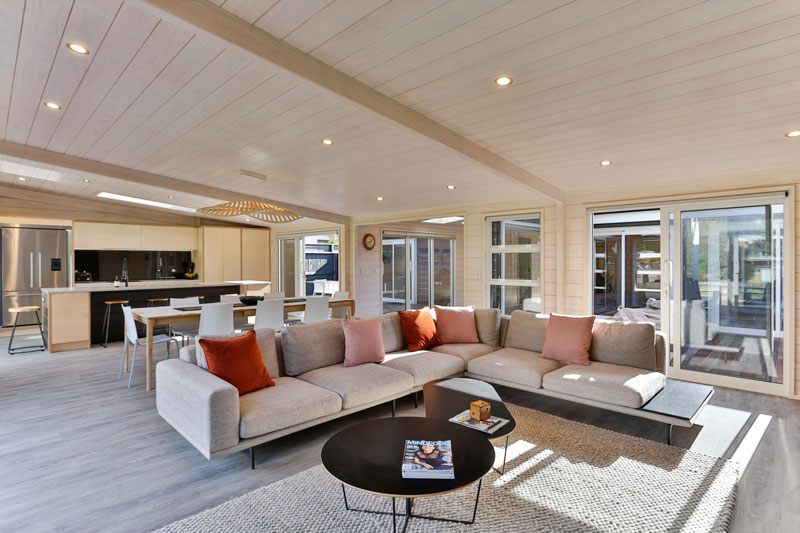 Blonded timber interior is a timeless look in Coromandel holiday home.
2. Passive Ventilation
For much of the year, your holiday home remains locked up and unattended.  The Lockwood building system incorporates passive ventilation. This allows your home to breath, ensuring you return to a fresh dry home.
3. Indoor-outdoor flow
Having space for entertaining and making the most of the outdoors is essential in a holiday home. Consider including large sliding doors that can open up living spaces onto outdoor areas and well-connected decks to make outdoor entertaining easy.

The inclusion of large sliding stacker doors opening up onto decks extends the living spaces in this Coromandel holiday home.
4.  Sheltered Outdoor spaces
When the weather is not ideal, you still want to make the most of the outdoors. Consider including a space sheltered from the wind and covered with roofing or louvres to enjoy in any weather.


L: A louvre system allows you to control the amount of light and shade in your outdoor space as well as keeping you dry if it rains. R: Extended eaves or roof overhangs can be incorporated into your design to provide shelter in outdoor areas. 
5. Make room for all the family.
A bunk room is a great idea to offer additional sleeping space. Let's face it; the kids always want to bring a friend! Make the best use of space by adding storage underneath.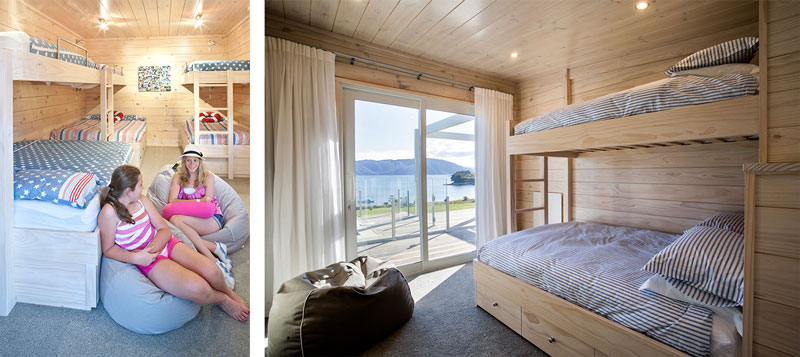 A popular aesthetic is to use Lockwood components for customised bunk rooms
6. Include an outdoor shower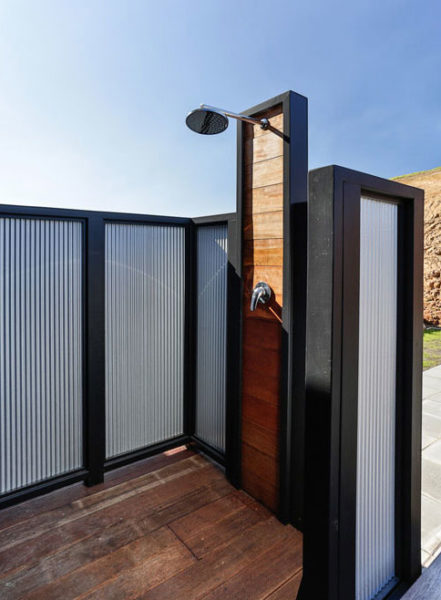 Outdoor showers can be plumbed with cold, or hot and cold water
7. Keep open plan living in mind
An open plan kitchen, or incorporating dining into the kitchen area is an excellent way to stay connected to friends and family when preparing meals.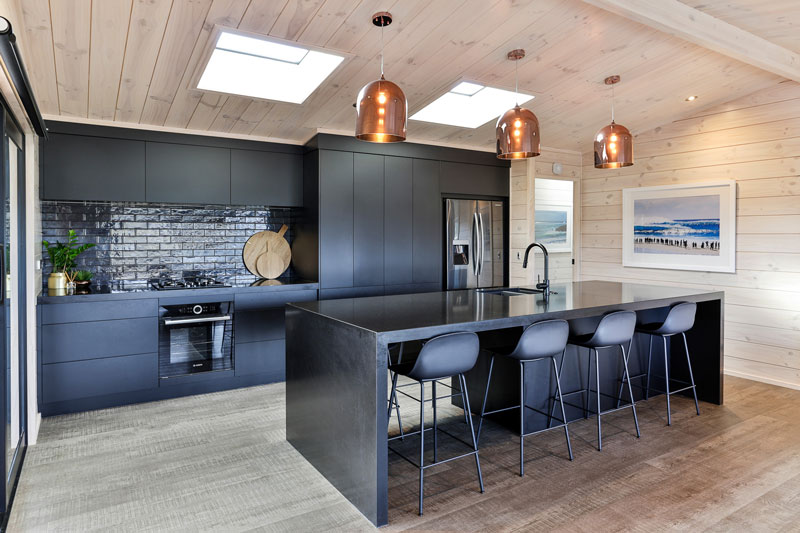 These clients specified a cafe-style kitchen with space for the family to sit around the large island bench.
8. Al-fresco made easy with a servery
Consider adding a kitchen servery with bi-fold or sliding windows to make al-fresco dining a breeze.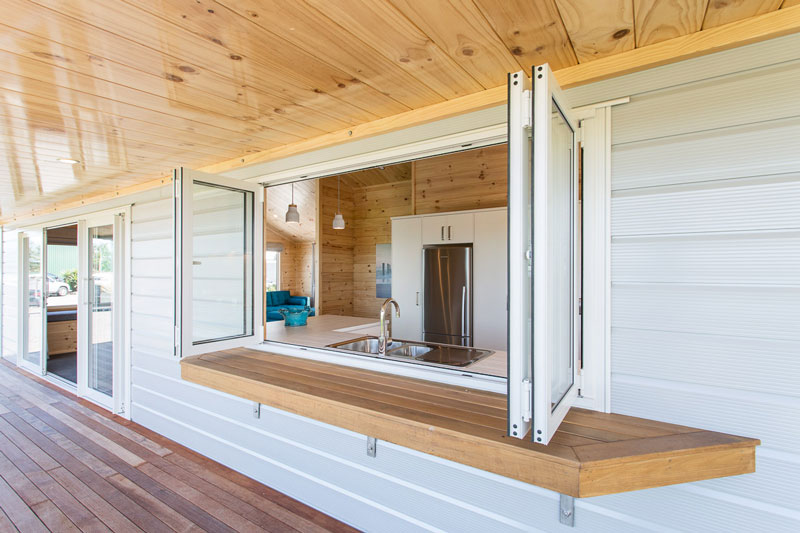 The quintessential kiwi bach has come a long way in the last few decades.  Whether you want a simple kiwi bach or want to make a sophisticated and stylish statement, we'd love to work with you to design and build your perfect Lockwood holiday home.