7 things to consider when looking for land
Securing a section to build on is the first step to realising your dream home. When you first start looking for land, location is key. Once you've decided on the area you want to buy into and found a special plot of land, it's essential to do your due diligence before you put in an offer to purchase. Getting organised early could save you time, money, and headaches later on.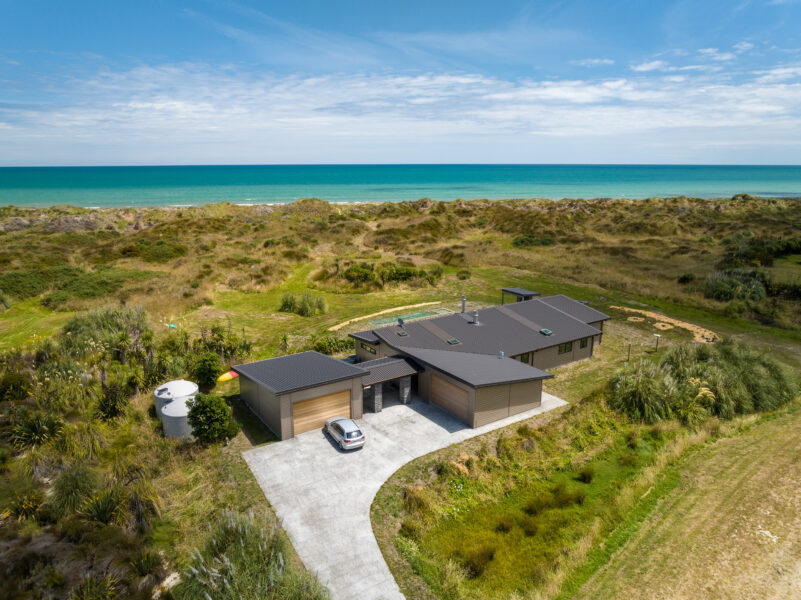 We've put together a guide to help you know what to look out for before you put an offer on that perfect section;
Location is Key
Location is crucial when it comes to selecting the perfect plot of land. Start off with a clear idea of what you're looking for and why. Are you looking for a new urban subdivision, a rural acreage home, or something in between? Do you need to be close to schooling or other amenities? Are you wanting views, or a sun-filled home? Once you have determined the location, it's essential to consider a few factors before making an offer on your dream section.
Get a LIM Report
A Land Information Memorandum (LIM) report issued by the council summarizes all the information they have on the property. This report can provide valuable insights into your plot of land, including zoning information, natural features, and planned developments. The LIM report will highlight if your section is exposed to high winds or has a high risk of erosion, liquefaction, or flooding. Such information could drive up the cost of your build, and you may need additional engineering and bracing for your home.
Sloping vs Flat Land
While sloping sections may offer stunning views, they tend to be cheaper because a sloping site will cost more to build on. You will likely have to pay extra to put up retaining walls and undertake more earthworks to lay a flat foundation for building. So, it's essential to weigh the cost against the benefits before deciding on sloping or flat land.
Check the Title.
Check to see if the property has a current Certificate of Title. This will tell you who owns the land and what type of title it is (for example, freehold, leasehold, cross lease). In new subdivisions, the title may not have been issued and the size or shape of the section could change as well as new restrictions or covenants being included before the title is issued. It's crucial to get the most updated copy of the title and seek legal help to understand any interests on the land before making a purchase.
Other Restrictions
Check whether there are covenants that set out restrictions for building your home. These can include limitations on the size and form of dwellings, construction materials, subdivision controls, fencing, and even the type of plants used in landscaping. Covenants will be shown on the Certificate of Title.
Services
It's important to ensure that the plot is connected (or can easily be connected) to utilities like water, power, gas, and the internet. If buying in a subdivision, check whether the developer has paid their levies to avoid any unexpected surprises. If looking to purchase a rural section, understand that connecting your home to services may be more costly, especially where you need to design and install water tanks and septic systems.
Soil Conditions
Checking the ground conditions will be an essential requirement before you begin to build. Before buying your site, see if there has been a geotechnical report (Geo-tech) prepared by an engineer. This can give you an early heads-up on the ground conditions, foundation requirements and alert you to any soil contamination in the land's agricultural or industrial history.
Getting organised and understanding what you need to consider before you purchase a plot of land will save you time, money, and headaches later on. By taking the time to research and gather as much information as possible, you can make an informed decision and turn your dream home into a reality.